Community Education is alive and well in Manchester!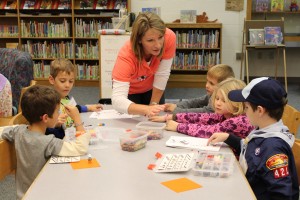 Kelly Ball, Director of Community Education, has resurrected the Community Education program in Manchester. This fall, Manchester is once again offering enrichment classes after school, ranging from one day workshops to 6-week classes. While so far the offerings have been aimed at elementary students, Kelly plans to expand them to include middle school and high school offerings as well.
When Kelly was hired in 2011, her primary focus was the district's early childhood programs and the "Kids Club" program at Klager. But, in listening to the concerns of the community, she realized there is a need for community education programs in Manchester.
Kelly became aware that families who were considering a move to Manchester frequently asked, "What types of enrichment programs do you offer?" This concern is confirmed by Klager principal, Jennifer Mayes. Mrs. Mayes indicates that the two questions that she is asked most often by new families are: "Do you have a gifted program?" and "Do you have a foreign language program?"
Kelly began reconstructing the community education program last summer. She contacted other community education directors in the area. She found a great resource in Brian Puffer, director of Saline's highly successful Community Education program. "Brian has been extremely helpful and open about sharing any type of information he can". Some of Kelly's course ideas and initial contacts with instructors came from information Brian shared.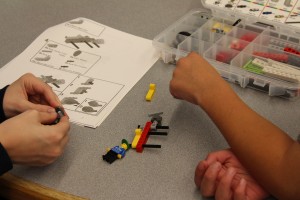 Like Mrs. Mayes, Kelly had also received a lot of feedback that the community would like to have some sort of language program. This led her to offer the "Spanish with Language Adventure", a Spanish language course. This is one of the courses she would eventually like to expand into the Middle School.
The other courses being offered this fall are two art enrichment classes and "Bricks 4 Kidz". Bricks 4 Kidz uses LEGO bricks to teach educational principles to children. The instructor, Lori Stevens, said Manchester, with twenty-two students enrolled, had the highest first time attendance for this class when compared with her classes in neighboring communities.
Bricks 4 Kidz is also hosting a Kidz Night Out on December 13th. The event will be held at Klager from 6:00 pm – 9:00 pm. Parents will be welcome to drop off their kids and enjoy the evening out. There will be Lego building, a Lego movie, and pizza will be provided.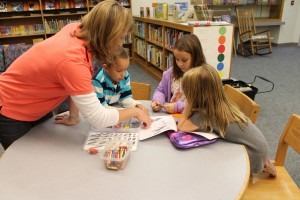 Although some of the courses this fall had relatively low interest, Kelly feels good about the initial enrollment, "It takes time for a new program to establish and grow." Kelly willing admits she is taking baby steps and that the Community Education program is a work in progress. "I didn't want to come in with too many classes and overwhelm the community."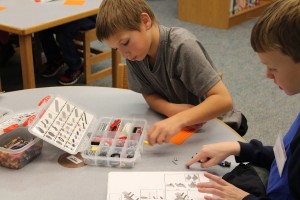 Two of the programs she is working on for next spring are a "Karate for Kids" class and a free ACT practice test for juniors at the high school. The ACT practice test will be the first activity offered at the high school level and is being offered through the Great Lakes Education Group from Saline. If there is enough interest, an additional one day and/or nine-week pre-test prep course may be offered through the same group. The Great Lakes Education Group not only helps with the ACT test, on average raising ACT scores by 3%, but with widely-applicable testing strategies in general.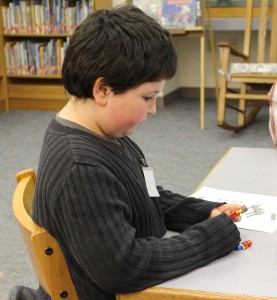 Two possible options for next summer are a one week science-based camp called "Camp Invention" and a rocket building camp. Kelly indicated that the program is "all about supporting the community", and she is open to all ideas and suggestions. She can be reached at kball@mcs.k12.mi.us. You can also "like" the Manchester Community Education Facebook page (https://www.facebook.com/manchestercommunityeducation) or follow them on Twitter @ManchesterMECC.