"Longest Night" Service Planned for Anyone Experiencing Grief or Depression During the Holidays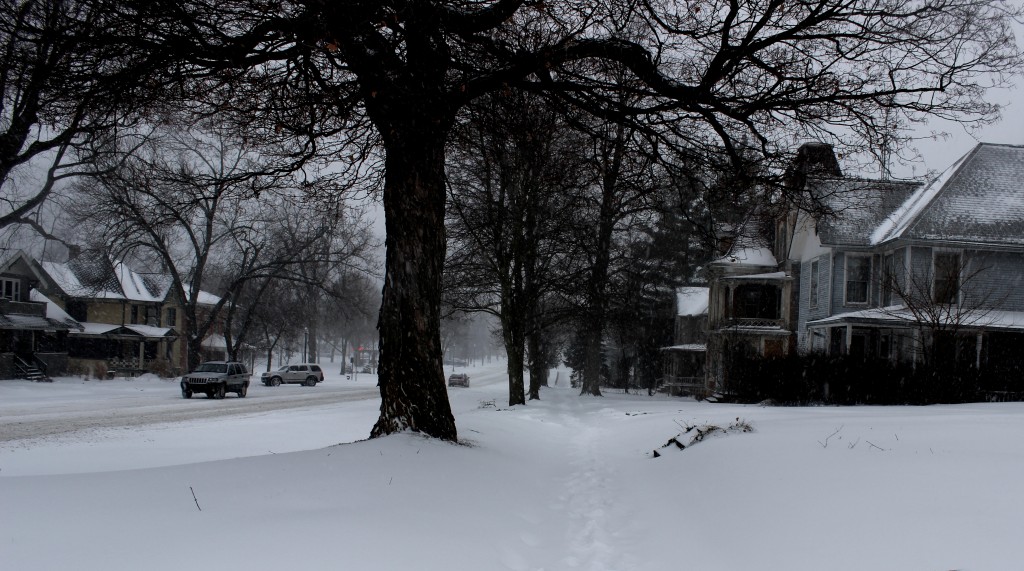 The holiday season, beginning in late November and continuing through New Year, is considered by most to be one of joyous celebration. Most people gather with family and friends to share meals and gifts, and is seen as a happy time of year.
But it isn't happy for everyone. Christmas and the holiday season can be a painful time for those who are grieving. It may remind many people of what they have lost or even what they may never have had.
"The death of someone we love, the anguish of broken relationships, the weariness of ill health, the pain of isolation; all can make us feel very alone, especially in this season," says Deacon Tina Zimmerman of the Manchester United Methodist Church. "We need space and time to acknowledge our sadness; we need to know that we are not alone."
An ecumenical "Longest Night" service will be offered by Manchester churches this Thursday, December 19, at 7 p.m. The service will be held at the adjoining Parsonage of Emanuel United Church of Christ, 324 West Main, in Manchester.
Zimmerman explains that "Longest Night" services have been around since the 1990s, and have since become a movement within mainstream Christian churches. She began sponsoring these services three years ago at the United Methodist Church on Ann Arbor Hill. Last year, she joined with Pastor Marcia Meabon of the Emanuel United Church of Christ, who also has a background in leading these services.
"These services are geared toward anyone who finds this time of year to be tinged with sadness, for whatever reason," she adds. "For someone with a recent loss, this worship can be very helpful simply to experience continued presence with others who acknowledge that grief."
But other life transitions can also bring about feelings of sadness around the holidays: transitioning out of a family home, the loss of a job, or relationship stress. The Longest Night service offers a haven for expressing that sadness before God and one another.
Attendees do not need to participate in any church or worship community, Zimmerman added. "The service will be held at Emanuel parsonage, so it will feel intimate and more home-like. Everyone is welcome to come just as they are. This may be helpful to any who might find themselves distanced from a church."
Zimmerman and Meabon both strongly encourage everyone to seek help and support in times of grief, and both will be available for prayer and other support during and after the service.
Come out on Thursday evening, and join in sharing and hearing prayers, scripture, and music that acknowledge God's presence for those who mourn as well as those who struggle. Come also to know that God's Word shines light into our darkness—during the holiday season and throughout the year.
For more information, call Rev. Meabon at Emanuel UCC, (734) 428-8359 or Zimmerman at Manchester United Methodist Church, (734) 428-8495.