Representative Driskell Expresses Frustration with Legislature at Coffee Hour on Friday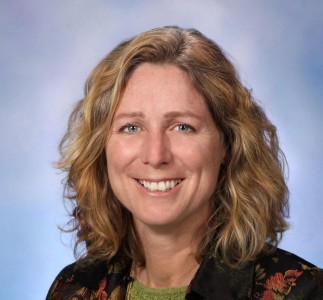 State Representative Gretchen Driskell was in Manchester Friday morning to meet with local constituents and share what has been going on in Lansing.  About a dozen people were there, not only from Manchester but Webster and Saline townships as well.
Some of the issues discussed were the recently approved abortion insurance bill, the lack of accountability of the Education Achievement Authority, the school privatization agenda in Lansing, and broadband availability in rural areas.
Representative Driskell voiced her frustration that she is not doing the work she should be doing.  She feels that she is unable to focus on things that affect people on a very local level, like the rural broadband initiative, and instead, is having to focus on broader issues.  She specifically mentioned the abortion insurance bill and another recently passed bill that allows the maximum amount that an individual or independent political action committee can donate to a candidate to double in any given election cycle.  Driskell expressed that she believes that some issues the house is voting on should not be the decision of the legislature, but should be decided by a vote of the people.
The one recurring theme from constituents was that the public needs to have more information about what is going on in Lansing in order to understand what potential legislation means to them.  Representative Driskell suggested going to her website and signing up for her e-news letter or following her on Facebook. When she was asked what constituents can do to be more involved?  Her answer was "vote in the primaries, because that is where a lot of elections are decided"