Snow Ice Cream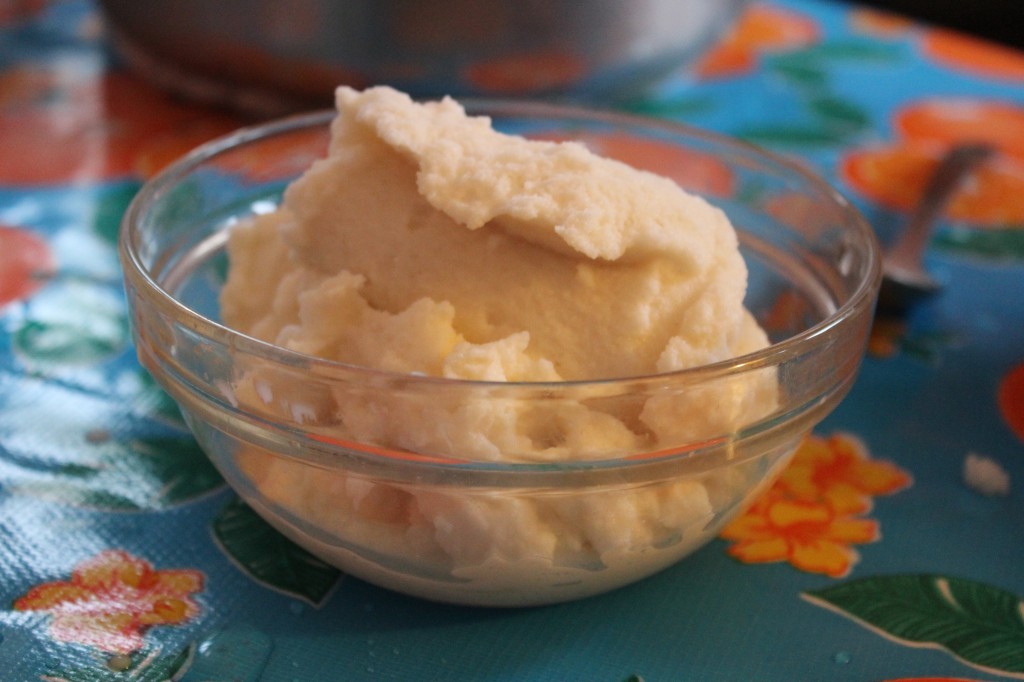 For my kids, snow ice cream is associated as closely with snowy days as hot chocolate is. The most important ingredient for snow ice cream is a large amount of new-fallen snow. Thanks to this Saturday's weather, and to the delight of my kids, we had more than enough to make it this weekend!
The snow ice cream recipe has come down through my husband's family. This was originally made with snow and sweetened condensed milk but we adapted it to ingredients we usually have on-hand.  Sometimes we use sugar and vanilla extract in place of the maple syrup. This recipe is flexible. Experiment!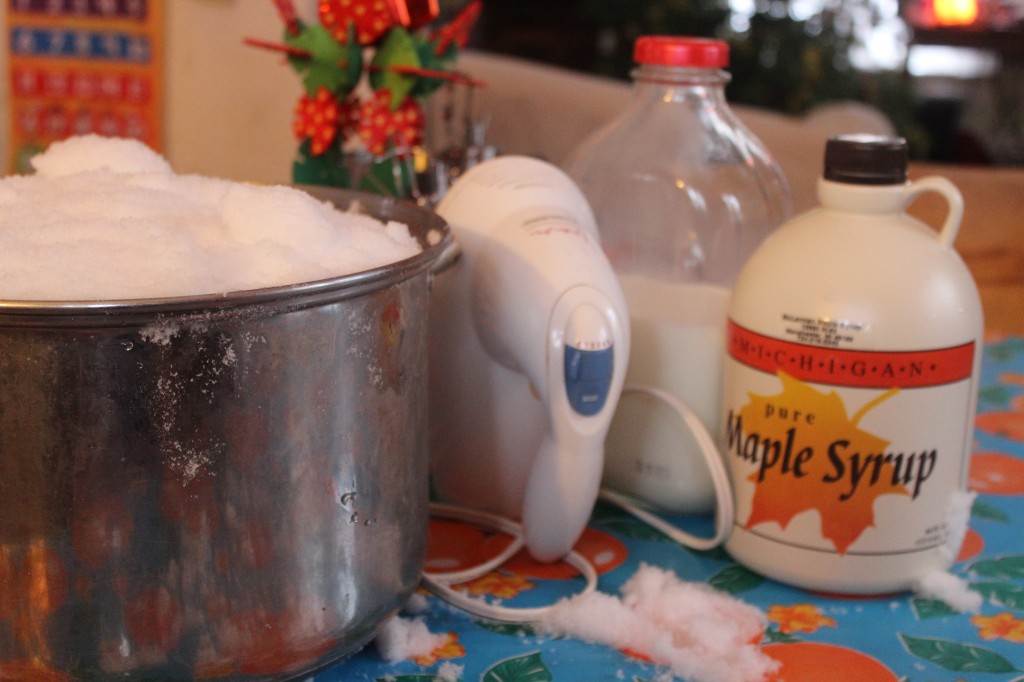 Ingredients:
a pan full of fresh, clean snow
1 cup of maple syrup (we like McLennan's)
1 cup whole milk (half and half or heavy cream would be even better)
Step 1. Add maple syrup – we use about 1 cup for a pan this size but you can add more or less to taste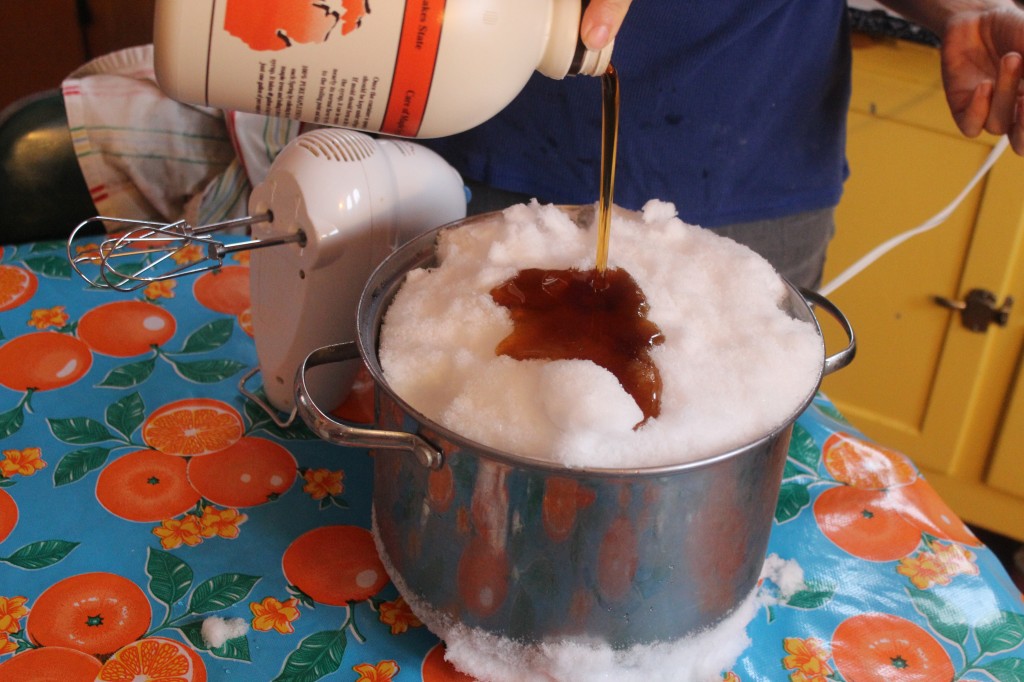 Step 2. Add milk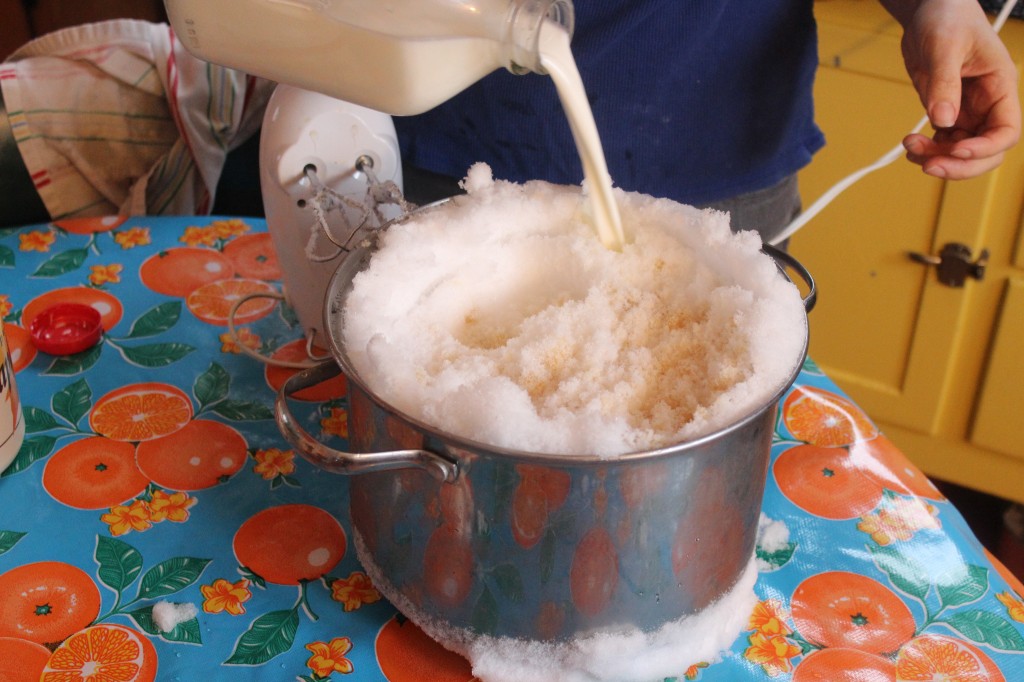 Step 3. Mix with electric hand mixer. It should reduce in size drastically and look like ice cream instead of snow. If it still looks like snow or tastes watery, add more milk.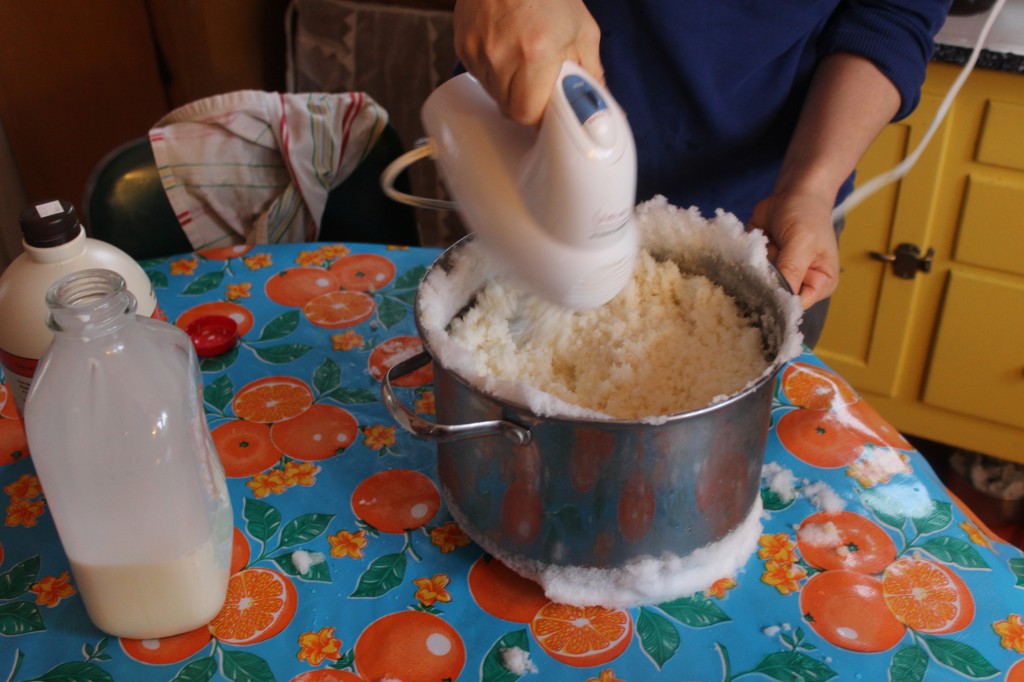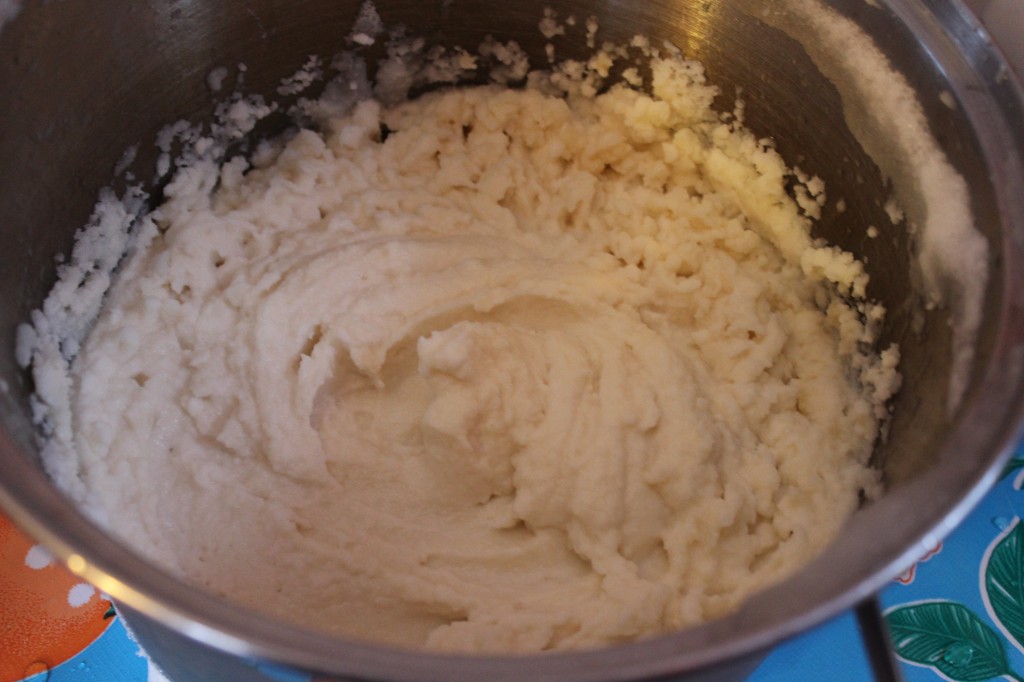 Step 4. Enjoy before it melts!