Strong thunderstorms coming Tuesday afternoon
A series of strong storms will move through SE lower Michigan beginning late this morning.  The later and stronger of the storms will be due to an exotic kind of wind storm known as a "derecho. "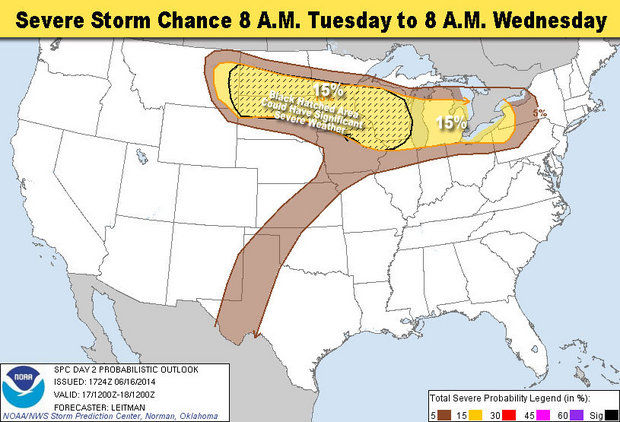 A derecho is a large wind storm that moves in long, straight lines instead of in a circle, like hurricanes and tornadoes do.   The winds can be more powerful than a hurricane and can go on for dozens or hundreds of miles.
The actual derecho won't hit us.  It will break apart over Lake Michigan.  But pieces of it will head toward us.  When those pieces of cold, fast air hit the lazy, humid air that is sitting on top of us they will explode into a thunderstorm, or lines of thunderstorms.
There will be scattered storms throughout the morning.  The real strong ones will start late afternoon and early evening.
Expect strong winds and a chance of VERY strong winds, as well a chance of hail.  There is small chance of a tornado.  In our area there probably won't be an actual funnel cloud, but probably tornado a warning.
If you have outside plans late this afternoon, or early this evening, consider changing them.  If you are attending the Manchester Fair tonight, be prepared to leave early and get to your car if things start to get dicey.