Comings and Goings at the Manchester Hotel (Part 2 of 3)
By Ray Berg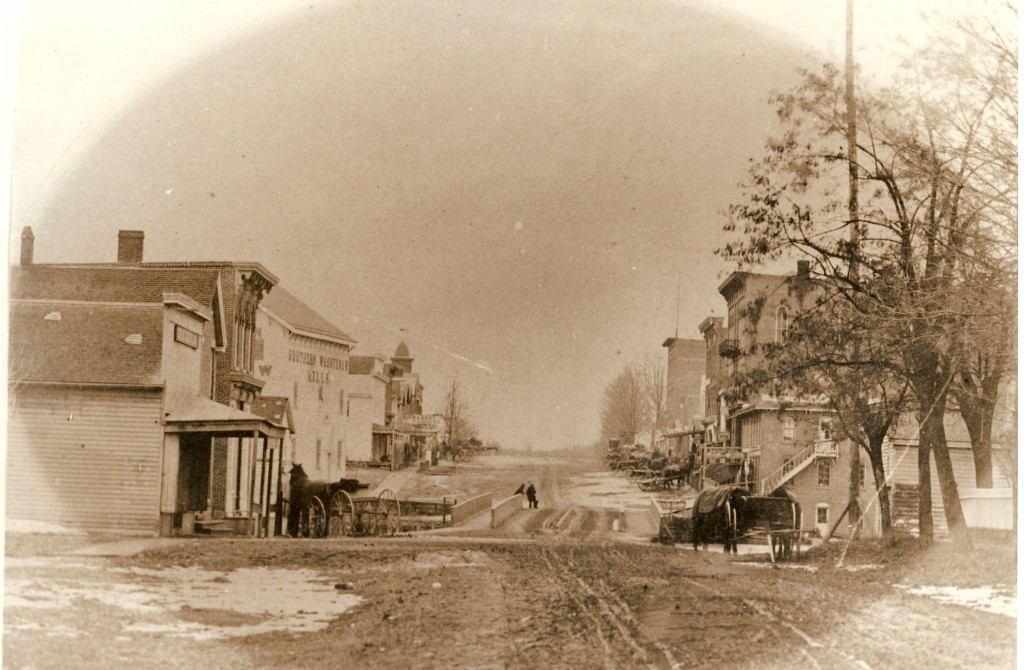 Figure 3 – View of Downtown Manchester, 1868
The Manchester Hotel, which operated under different names over its approximate 105-year life, existed at the northeast corner of Main and Clinton Streets in downtown Manchester. Part 1 of this article covered the earliest years of the structure. We pick up the story after the Civil War.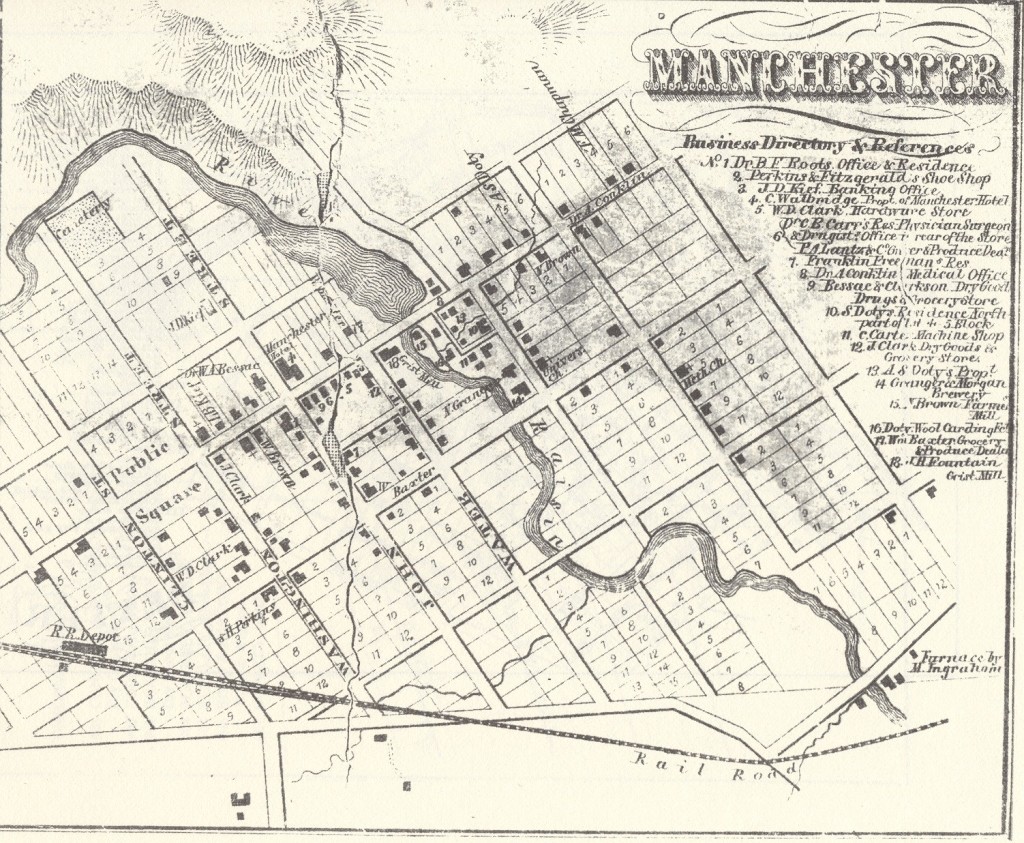 Figure 4 – 1856 Manchester Plat Map Showing Manchester Hotel at the Intersection of "John Street" (Clinton) and "Exchange Place" (Main)
The Rebuild into a Brick Structure
As we have noted in earlier articles, the Civil War brought great prosperity to Manchester farmers and merchants, and the years 1866-1870 saw the tremendous building boom in Italianate downtown buildings and spacious homes that still define the appearance of our town. On November 21, 1867, Henry Goodyear purchased the Manchester Hotel and renamed it the "Goodyear House". Goodyear was one of the largest landowners in Washtenaw County, public spirited and ambitious, and saw great opportunities in a thriving Manchester, particularly as lobbying efforts were underway for a second railroad. In 1869, he commenced with the teardown and rebuild of the wooden Goodyear House into a three-story brick building, "one of the largest and finest hotels in the state…..with a fine location near both depots". Goodyear also constructed in 1869 the "Goodyear Hall block" further down Main Street, containing storefronts, offices and a large third-floor social hall.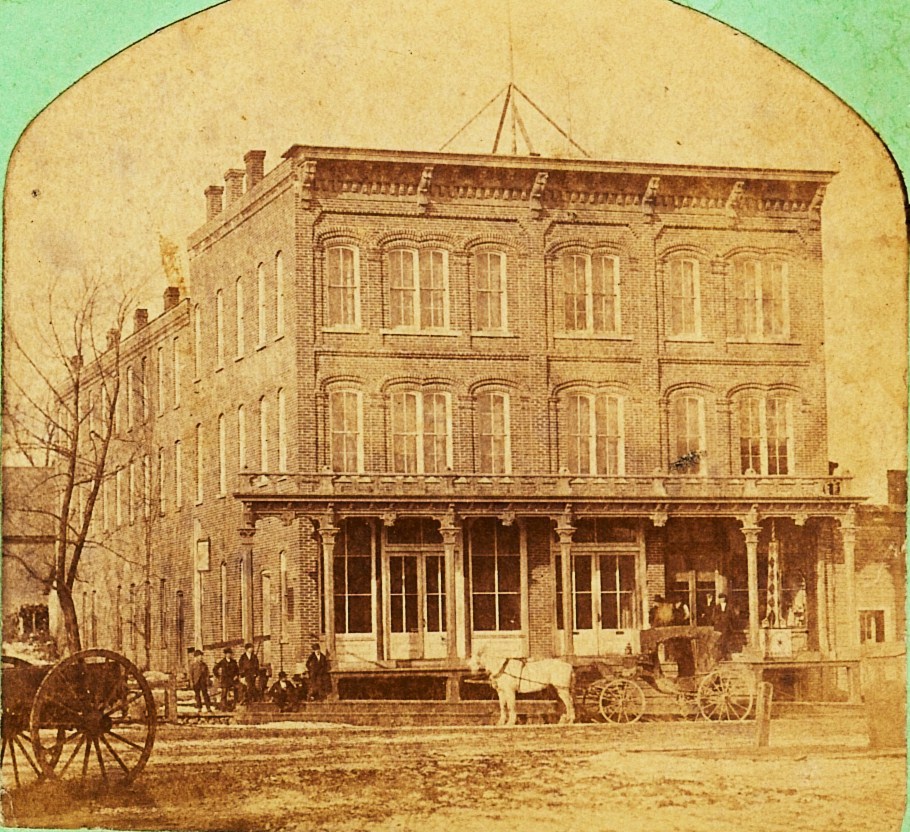 Figure 5 – Goodyear House, January 3, 1878
The three-story hotel had such novelties as running water on all floors, which was drawn to a tank on the third floor by a windmill. It also had public baths which were a popular "weekend occupation" of the villagers. By November, 1872, W. H. Lewis, proprietor of the Goodyear House, announced that "an oyster room would be opened in the basement of the hotel, and there will be service in first class style". A skating rink was built behind the hotel. Complete livery service was available for guests. The hotel installed street lamps in the front on Main Street, prompting citizens in February 1873 to sign a petition requesting Village Council to purchase a number of street lamps like the one at Goodyear House. Council agreed to have lamps placed on Ann Arbor Street, at the railroad crossing and another at Exchange Place bridge.
The Goodyear House likely experienced its peak days from 1869 through about 1900, operating as a fine hotel for railroad travelers, salesman, and other officials, as well as a social center, restaurant, and commercial hub.
Nathaniel Schmid's 1921 commemorative poem "Manchester Michigan in 1871" begins with:
We will begin on the north side of Exchange Place
With the Manchester House Hotel
Which was at that time run by one
Who was named Charley O'Dell
This house had a reputation both near and from far
In the basement was a billiard hall – also a bar
On the first floor where Briegel and Fish are now shaving
Was Peabody the banker who took care of our savings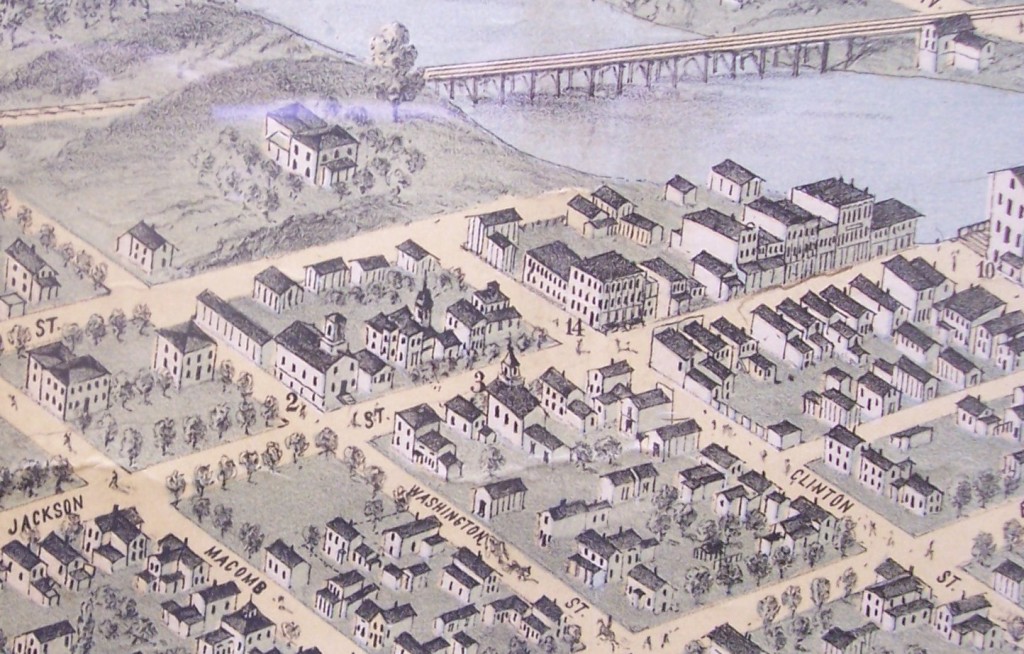 Figure 6 – 1872 Bird's Eye View of Manchester – Goodyear House is numbered "14"
By February 1873, the Goodyear House was purchased by Philetus Coon, but Lewis remained in charge. Jake Briegel later operated a barbershop here, where a young apprentice named Michael Gauss began working. Gauss recalled: "In those days the fee was 25 cents for a hair cut and 10 cents for a shave. The work day began at 7 a.m. Of course we were open every Wednesday and Saturday night until midnight or even one o'clock," he recalled. In those days every regular customer had his own shaving mug and brush, and the barber kept them on a shelf in the shop. Besides the oil lamp at night, and that is when most of the farmers had their hair cut, there was the problem of water supply for the shaving. Soft water was the most effective, and merchants along the street let the barbers use their cistern water. Those were also the days when people congregated in the morning at the barbershop to read the newspaper and a spicy magazine called "Police Gazette."
To be continued…
_____________________________________________________