Everyone Invited to Ash Wednesday Services & Community Soup Luncheon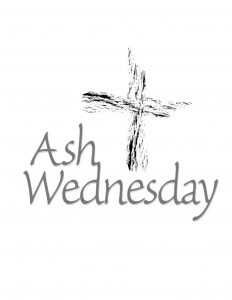 Ash Wednesday, February 10th begins the church year season of Lent. The Emanuel United Church of Christ, Bethel United Church of Christ, Manchester United Methodist, and Sharon United Methodist invite the Manchester community to join them on Ash Wednesday for Ashes and Holy Communion. This year the Emanuel Church  located at 324 West Main Street will host a noon service and the Sharon United Methodist Church will host a 7:30pm service. The preacher for both services will be Rev. Aaron Kesson of the Manchester UMC.
The noon service will be proceeded by a Community Soup Luncheon served at 11:15 am. In the Emanuel Fellowship Hall. Dr. David Williams will serve homemade Chicken Noodle Soup and warm bread.
Lent is a 40 day season not including Sundays that begins on Ash Wednesday and concludes with Holy Saturday, the day before Easter. The season is meant for people to take "stock" of their relationship with Jesus Christ and to return to the Lord their God.
As part of the Lenten Season, on Sunday evenings the Emanuel Church, Manchester UMC, and Sharon Church pastors will host a Community Soup Supper at 6 pm followed by a Bible Study entitled Pray As You Can, Not As You Can't. The Bible study kicks off on Sunday, February 14th at Emanuel Church with Dr. Williams leading the study. On February 21st the study will move to Manchester UMC with Rev'd Kesson teaching and on February 28th out to the Sharon Church with Rev. Harris teaching. Each week there will be soup and bread followed by study. All are invited to share in the evening.