Saline Endowment Seeks Manchester Health-Related Grant Applicants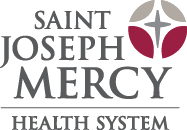 Saint Joseph Mercy Health System has put out a call to Manchester groups and schools, as well those in the Saline-area communities, to apply for grants from the Judy Ivan Healthy Communities Endowment. The fund has approximately $25,000 in total grant money available this year. Applications are due Thursday, March 31, 2016.
The Endowment's philosophy is to assist community groups with financial resources for projects or initiatives that will make a positive difference in the health status of the community. Generally, the Endowment gives grants in Clinton, Dundee, Lincoln, Manchester, Milan and Saline communities. The Committee is particularly interested in new and innovative initiatives, and partnerships among community agencies.
Eligible projects that fall within these categories include health and welfare, education, and prevention programs. Funds may be requested for health education materials, supplies, equipment, speakers, project staff, health events and other expenses to provide interventions and education. Projects or interventions sponsored by local community health coalitions or school-based health initiatives that are undertaken in partnership with each other and/or other groups within the community are encouraged and will be given priority status for available funds.
The endowment was established in 2002 thanks to a gift made in honor of Judy Ivan, a nurse at the Saline hospital, who displayed tremendous passion for the health of the community. Fifteen years later, nearly $400,000 in grants has been provided more than 100 programs that promote health in the Saline community.
For more information or to obtain an application, please contact Karen Campbell at 734-712-2890 or Karen.Campbell@stjoeshealth.org.
Saint Joseph Mercy Health System (SJMHS) is a health care organization serving seven counties in southeast Michigan including Livingston, Washtenaw, Wayne, Oakland, Macomb, Jackson, and Lenawee. It includes five hospitals licensed for 1,553 beds, five outpatient health centers, six urgent care facilities, and more than 25 specialty centers. They employ more than 13,400 individuals and have a medical staff of nearly 2,700 physicians.   SJMHS has annual operating revenues of about $1.9 billion and returns about $120 million to its communities annually through charity care and community benefit programs.