Manchester Celebrates National Ag Week with Placemats, Posters & Books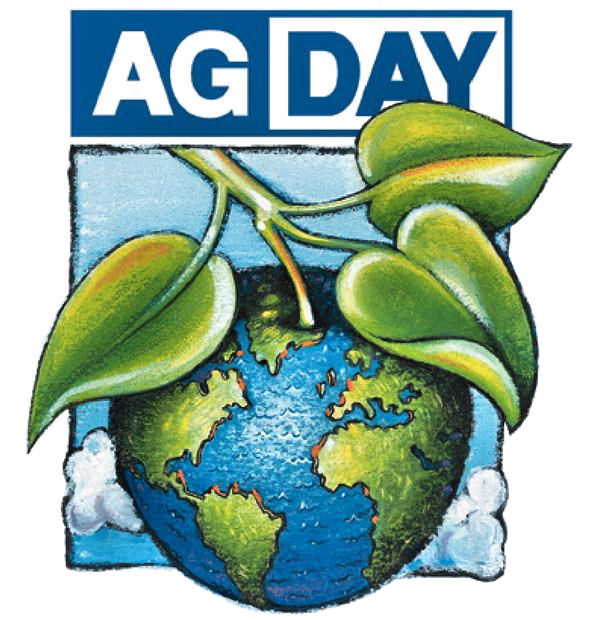 Washtenaw County Farm Bureau and area FFA programs will join countless other organizations across the country to celebrate agriculture's important role in daily life as part of National Ag Week March 13-19 and Ag Day on Tuesday March 15th. Local events and activities are designed to raise awareness about the many ways America's farmers provide food, fiber, and fuel for our communities, our nation, and the world.
It's become an annual tradition to welcome the first Washtenaw County baby born during National Ag Week, with a basket of items donated to St. Joseph Mercy Hospital along with a card that says: "A gift from the heart for your little one from the caring farmers of Washtenaw County." Tucked into the basket: A board book about farming, new clothing and nursery items, and beauty products to pamper the new mom compliments of Fran Coy Salon and Spa in Ann Arbor.
The county Farm Bureau is providing agriculture-themed placemats depicting state and local farming facts at the new Bob Evans location on Ann Arbor-Saline Rd. in Pittsfield Township; Linda's Diner in Manchester; and for the mid-March Washtenaw County Dairy and Livestock Council's Ag Banquet in Chelsea.
MyPlate posters featuring local farmers and producers will be displayed at the Manchester Market, and an agricultural exhibit will be displayed in a downtown Saline store window.
The county Farm Bureau is partnering with the Ypsilanti District Library to showcase a display of Washtenaw County agriculture facts, books and brochures highlighting various types of farming, commodities and agriculturally-based careers, and a drop-in kids' activity is also planned for Saturday March 19th from 3-5 pm. And several Ag-related, children's story books will be donated to the library.
Members of FFA Chapters at Manchester, Milan and Saline high schools have been invited into area elementary schools and libraries to help teach students about where their food comes from by reading accurate Ag books including: Who Grew My Soup by Tom Derbyshire; Janet Nolan's PB & J Hooray: Your Sandwich's Amazing Journey from Farm to Table; and The American Farm Bureau Foundation's 2016 Book of the Year: First Peas to the Table: How Thomas Jefferson Inspired a School Garden by Susan Grigsby
Teachers at Community Day Care and Preschool in Ann Arbor will also read Grigsby's book to their pre-kindergarten group and complete the session with an indoor seed-planting activity so the students can grow vegetables for their on-site garden.
The teaching and fun continues at one of CDC's school-age, after school programs at Lawton Elementary School in Ann Arbor where students in Kids Club can choose to play Safety Bingo as a way to learn about farm and home safety. Game prizes will be ag-related, and students will snack on Michigan apples during the activity.
"We are excited that our students and staff get to meet a farmer and participate in celebrating National Ag Week," said Laura Stidham, CDC's Executive Director. "Watching and helping plants grow, and learning about where our food comes from is an important part of our curriculum," she added.
And finally, local Farm Bureau members will be featured on social media sites wearing "Proud to Farm in Washtenaw County" t-shirts while engaging in farming tasks and Ag-related careers. You can follow all the events and activities by visiting the Washtenaw County Farm Bureau Facebook page.
During National Ag Week, or any other time of the year, you can celebrate agriculture by thanking farmers for everything they do to provide for all of us 365 days a year!