Free Emergency Preparedness Presentation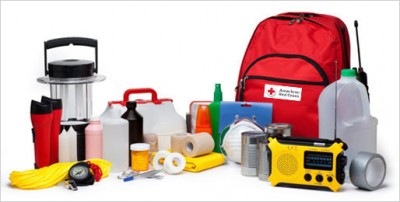 On March 21st at 7pm in the Village Room located on the lower level of the library, five community members will be presenting and demonstrating basic knowledge on emergency preparedness. This emergency preparedness presentation is sponsored by local business, Donnellon Insurance Agency. Matt Donnellon, Kathy Donnellon, Kathy Miller, Jackie Beauchamp, and Rick Taepke, will be demonstrating and discussing many topics including, water purification, survival kits, natural emergency treatments, and the handling of food for storage. This presentation is free to the public.
Although some may feel emergency preparedness is the realm of doomsday preppers, over the last few years the United State Government has pushed the idea of preparedness through a variety of initiatives. The CDC and FEMA both suggest individuals keep at least a 3 day survival kit handy. FEMA's, Ready.gov, is a website devoted to preparedness with suggestions on how to survive a thunderstorm to biological agents.
In 2015 Manchester and the surrounding townships experienced the natural emergencies of extreme cold, tornadoes, and large accumulation of snow. With some back roads often going two to three days without being plowed out after a heavy snow, a survival kit with basic necessities is a practical item to keep in the house.