Michigan Works! Comes to Community Resource Center to Provide Support to Manchester Job Seekers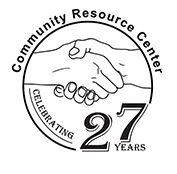 Are you looking for a job? Job seekers with any level of experience can find help from a Michigan Works! counselor at the Manchester Community Resource Center located in the Ackerson Building at 410 City Rd in Manchester on the 2nd Wednesday of every month from 9 am to 11 am. Job seekers should contact the Community Resource Center at 734-428-7722 to schedule an appointment to meet with the counselor.
Darilyn Draper, Regional Manager at Michigan Works! notes that support can be on a one-time basis, or more extensive through the Career Advisor program. "Eligible job seekers who work with career advisers get more than just job coaching," Draper said. "We may be able to provide some small grants to remove barriers, whether it's an updated interview suit, or in some cases, car repairs to make sure jobseekers make it to interviews and work on time, every time. We try to help with whatever resources individuals need to find the right career path, and ultimately, the right employment opportunity."
"We're here to match up job seekers with good jobs," said Draper. "The other side of what we do, is to work with employers looking to hire or even train individuals for employment. We want to make the kind of connections that result in individuals finding career success, and businesses growing as well."
For those unable to make it on a Wednesday morning, job seekers can find help 5 days a week at the Michigan Works! One-Stop Center at 304 Harriet Street in Ypsilanti on Monday, Wednesday, Thursday and Friday from 8 am to 5 pm, and Tuesday from 8 am to 7 pm. Johnny Epps, One-Stop Center Coordinator, stated, "Our programs are designed for the new worker, experienced workers looking for new skills or a new career, individuals laid off and looking for work, or those just trying to stay on top of today's job market."
Questions? For more information about Michigan Works! coming to the Community Resource Center or Community Resource Center Services in general, email manchestercrc@sbcglobal.net or call 734-428-7722. For more information about Job Seeker Services please call 734-714-9814 or email Darilyn Draper at draperd@ewashtenaw.org.