Obituary: William "Bill" Merriman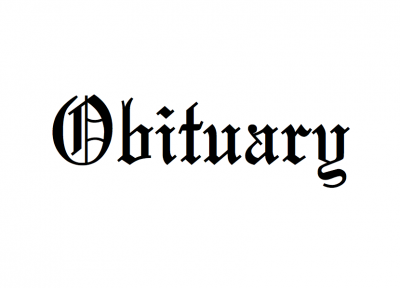 His Legacy….Merriman, William "Bill" age 83 former resident of Manchester, passed away at Henry Ford Allegiance Health on April 20, 2016. He was born on February 16, 1933 in Manchester the son of George Elliot and Louise Victorine (Cuvelier) Merriman. Bill was a member of St. Rita Catholic Church and active in the Knights of Columbus Council #4354 and 4th Degree Assembly #4389.
His Family….In addition to his loving wife of 62 years, Bill is survived by his children: Elizabeth (Robert) Padley, George (Patricia) Merriman, Marty (Sandy) Merriman, Karen (Joel) Tobias, Brian (Jill) Merriman, Brenda (Mark Conley) Merriman and Kenny Merriman, along with 20 grandchildren and 26 great-grandchildren. He was preceded in death by his parents, Christopher Merriman (son), and Yvonne Huber (sister).
Bill enjoyed spending time with his family, fishing and golfing. He loved Tigers baseball and Lions football. On any given Friday in the fall- you would find he and Joyce rooting for the Manchester Dutchmen football.
His Farewell…Bill's family greeted friends on Saturday, April 23, 2016 from 3 – 6 p.m. with a Rosary at 5 p.m. at the Borek Jennings Funeral Home, Legacy Event Center, Manchester and Sunday 3 – 6 p.m. at the Borek Jennings Funeral, Braun Chapel in Brooklyn. On Monday, Bill's family will gather at St. Rita Catholic Church beginning at 10:00 a.m. until the time of Mass at 11:00 a.m. with Rev. Fr. Thomas Helfrich OSFS as Presider. Interment St. Mary Roman Catholic Cemetery, Manchester. Please sign Bill's guestbook at www.borekjennings.com or leave a message of comfort for the Merriman family by calling 877-231-7900.