Learn About 9-11 with Andy the Ambulance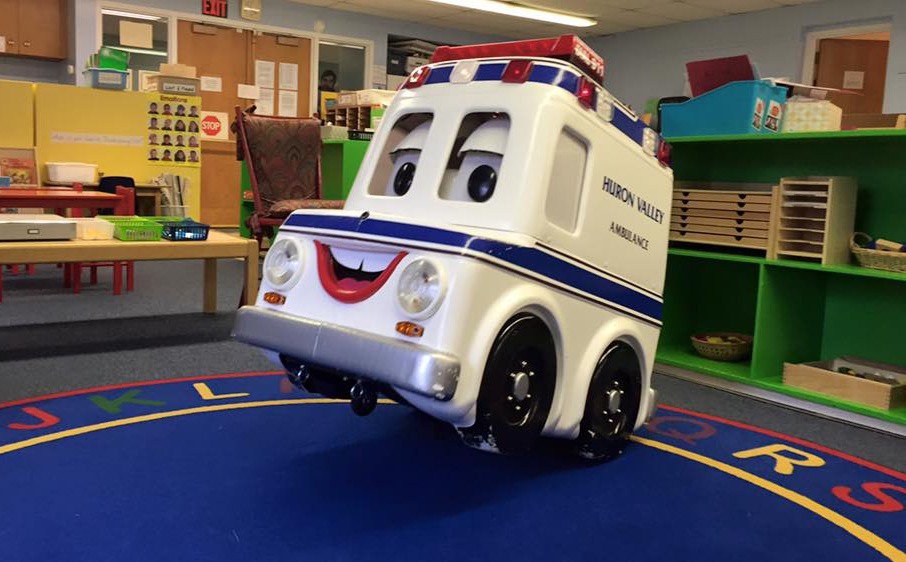 Children 4-7 can learn how to act during emergencies, and about emergency responders and their vehicles, at a free event being offered by Huron Valley Ambulance. Although free, participation is limited to 30 participants and registration is required (register HERE). The program will be held on May 4th at Klager Elementary from 5-6:30 pm. Every child must be accompanied by a parent or guardian.
This is the first year the "Andy the Ambulance learns to Call 9-11" program is being offered in Manchester. It is a hands-on program where children will be able to make a mock 9-11 call and talk to real dispatchers. Emergency vehicles will also be on hand, and tours of each vehicle will be given. Children will be able to dress up as "mini-medics" and treat a teddy bear. A craft to help children remember their address will also be provided.