Manchester District Library to kick off Summer Reading Program with a magician!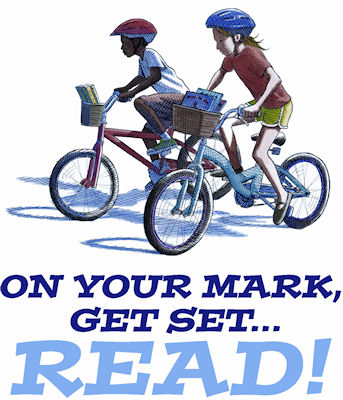 Start the summer off right by signing up with the Manchester District Library's annual Summer Reading program! This year's theme is On Your Mark, Get Set, READ! All ages are welcome to sign up for the program, which encourages all participants to get into the game of summer reading and exercise their minds.
The Kick-Off event begins at 1 pm on Friday, June 10 at the Manchester District Library, 912 City Road. Light refreshments will be served. Participants will receive a swag bag of goodies as well as a stamp card to track their reading. They will also get chances at various prizes throughout the program, which concludes on Friday, July 29.
As part of the festivities, there will be a free performance by area magician Jeff Wawrzaszek of A2 Magic after sign-up at 2 pm on June 10. He is one of Michigan's most popular magical entertainers and has delighted and amazed many audiences throughout the area.
Summer Reading programs can help children maintain or even improve their literacy skills during the months away from school, motivating them to read about their personal interests and get excited about reading to learn. According to the Library of Michigan, "Children become fluent readers through sustained reading and by seeing others choose reading." They can achieve both of those objectives by participating in a Summer Reading program through the library.
For more information, visit the library's website or call (734) 428-8045.