Cultural Art Strings Celebrates 5 Years!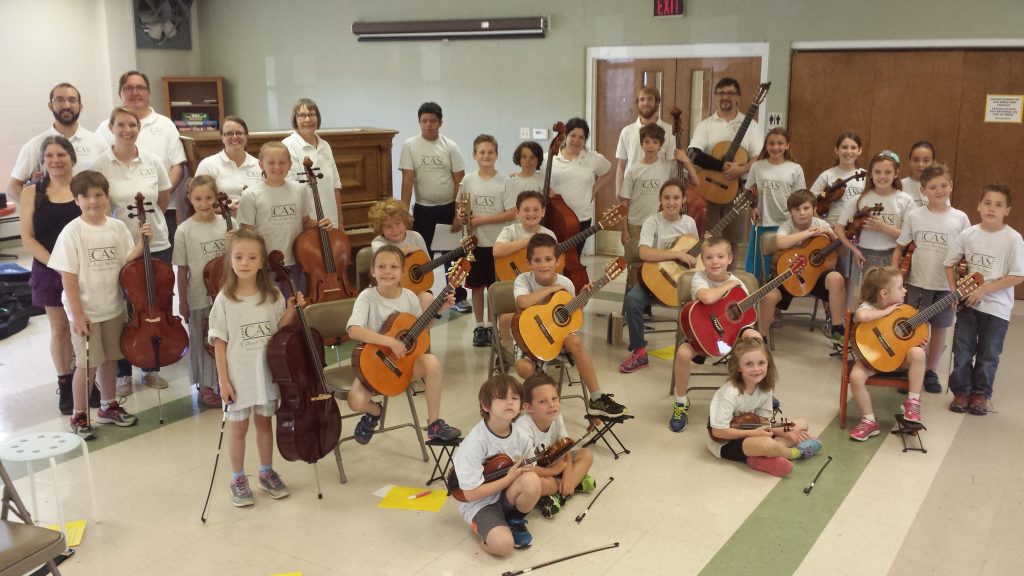 Cultural Art Strings (CAS) finished up its first week of camp on Friday by presenting a showcase of performances for the families of campers. CAS will end this year's camp with performances on Thursday, June 30th, at 7:30pm at the Gazebo Concert playing along with featured artist Brad Phillips and on Friday, July 1st, at 11:15am at the Manchester United Methodist Church for final performance  .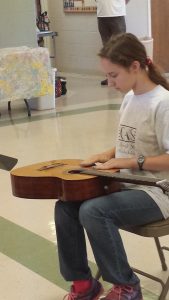 Celebrating its 5th year, CAS is dedicated to providing string music education to the youth of Manchester as well as providing a youth orchestra experience with its newly formed Manchester Youth Orchestra Project. Founded by Manchester residents Aileen and Robert Rohwer, CAS continues to employ many local residents as well, as young professionals from the greater Ann Arbor area.
CAS accepts beginner students with no experience to expose them the process of learning an instrument, intermediate and advanced students. In addition to string musicians, CAS students can play winds, brass and percussion.
This year the curriculum included not only music making, but also building Old Joe Clark's House, weaving, painting, songwriting, fiddling, dancing, exploring new sounds and composition, baking pies, music theory, and planting. The supplemental subjects are meant to support the process of learning an instrument and reinforce that it takes time, patience, incremental steps and teamwork to reach the end product. Additionally, exposure to visual and physical arts allow the students to see that music is more than just playing the notes.
CAS is grateful to Manchester United Methodist Church for their continued support of providing a space for the camp. For more information, visit Cultural Art Strings on Facebook or at riverfolkarts.org.