3rd Annual Manchester Street Festival
The Manchester Street Festival, which is in its third year, will be held Saturday, August 6th from 10 am to 6 pm.
The 8th Annual Run Manchester Race will kick off the Street Festival at 10 am, with awards presented at 11:30am. Run Manchester features a 1 mile fun run that is FREE and open to all ages. The 5K and 10K will start together following the Fun Run. Register online here.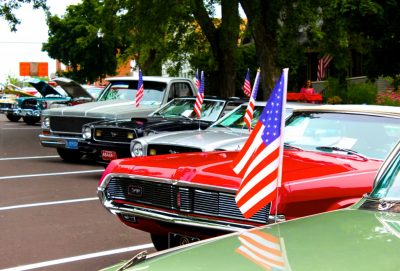 In addition to the race, events for the Street Festival include a vintage car show, bed races, a kids' bike race, a climbing wall, dunk tank, a market & craft show, a kids korner, and live music all day. The rubber duck race is returning as well, sponsored by the Manchester Co-Op Preschool, and will start at Dairy Queen at 2 pm. Race on over to Andrews Family Chiropractic to purchase your lucky number for the Duck Race before it's gone! Duck Race tickets are $5 each and will be sold right up until 1:30 pm the day of the race. Winners will receive cash prizes.
Looking for some new exercise moves? Curious about what the Manchester Wellness Center has to offer? Wondering what this Exhale Yoga is all about? Have you been told by a doctor that you need to reduce your stress or increase you activity level? The Street Festival's "Block of Health" will feature 3 free exercise classes appropriate for all ability levels, sponsored by the Manchester Wellness Center and Exhale Yoga.
The Manchester Wellness Center will sponsor two 30-minute Fitness Jam classes (noon & 12:30 pm) that will include a warm up, cool down, and a high-intensity interval training or H.I.I.T. style work out in between. Fitness Jam classes are appropriate for all ability levels. You are welcome to bring your own mat or a towel to use during class. Check out the Dexter Summer Fitness Festival Facebook page here for a better idea of what this class may include.
Exhale Yoga will also offer a 45 minute Beginner Yoga class (1:15 pm) that will be appropriate for adults and youth as young as 8 years old. Youth are required to have an adult with them during class. This class is also appropriate for all ability levels. Check out the Exhale Yoga website to learn more about what they have to offer.
When you are all done burning those calories, you can replenish them with tasty treats from Ollies, Frank's Place, the Tap, and more. The Tap will also feature a Beer Tent right next to the Live Music!
Schedule of events:
10 am – Run Manchester
11:30 am – Run Manchester Awards
noon – FREE Fitness Jam – Wellness Center Class
12:30 pm – FREE Fitness Jam – Wellness Center Class
1 pm – Kids Bike Race
1:15 pm – FREE Exhale Yoga Beginner Class
2 pm – Duck Race
3 pm – Bed Races
6 pm – END
Activities:
10 am to 3 pm 
Vintage Car Show
Kids Korner
Dunk Tank
10 am to 4 pm
Marketplace
Robotics Demonstrations
Robotics Raffle Fundraiser
SRSLY Wheel of Silliness
SRSLY Limeade & Planter Fundraiser
Car Seat Screening
Meet Sugar the Therapy Horse from Bridgewater Support Services
10 am to 6 pm
noon to 6 pm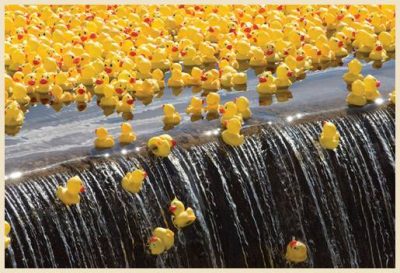 Contact Information
Website:     manchesterstreetfestival.org
Facebook:      www.facebook.com/ManchesterStreetFestival
Run Manchester:     Amelia Woods (woodsie668@aol.com)
Marketplace Booths:     Jill Corwin (jcorwin@tds.net)
General Information:     Amelia Woods (woodsie668@aol.com) & Jill Corwin (jcorwin@tds.net)
Non-Profit & Health Org. Booths:     Lindsay Hannah (Lindsay@srslymanchester.org)
Kids Korner:     Carl Curtis carldcurtis@gmail.com
Bed Races:     Ron Milkey ron@premiercontracting.com
Kids Bike Race:      Sandra Wiitala swiit@comcast.net
Vintage Car Show:     The Manchester Men's Club – Karl Racenis
Duck Races:     MCP – Amber Burkhardt-Sidebottom (amber@bridgewatersupportservices.com)
Event Publicity:     Lindsay Hannah (Lindsay@srslymanchester.org)