Election Results of the 2016 State Primary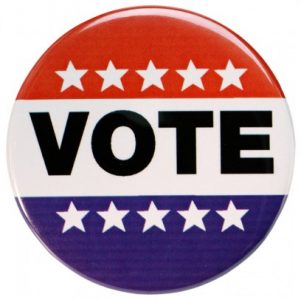 Manchester residents (technically we're Mancunians) went to the polls Tuesday, along with the rest of the state, to vote in the primary for state and local offices. As of 11:10pm, the unofficial results for the contested local elections are as follows:
In Bridgewater, Michelle McQueer appears to have defeated John Wheeker for the position of Treasurer, winning by only 7 votes (105 to 98). As the Democrats did not field candidates for this position, the Republican primary winner, McQueer, will likely win the seat in November.
In Manchester, incumbent township clerk Ann Becktel was defeated by D. Steele Proctor by a margin of almost 100 votes (180 to 277). By contrast, incumbency shielded township treasurer Laurie Carey, but only barely. Carey narrowly held her seat against challenger Brenda Bristle, winning 227 votes to Bristle's 220. As the Democrats did not field candidates for these positions, the Republican primary winners, Proctor and Carey, will likely win these seats in November.
Western Washtenaw county seems to have selected Democrat Donna Lasinski to battle Republican Randy Clark for control of State House District 52. Lasinski and Clark will each seek to fill the seat vacated by Gretchen Driskell, the Democrat who the State House face off against incumbent Tim Walberg who serves United States Congressman for Michigan's 7th District. Lasinski, an Ann Arbor education entrepreneur, was selected by district Democrats over Barbara Fuller, a county road commissioner who lives in Manchester. With 97% of precincts reporting, Lasinski is leading Fuller by about 300 votes (3546 to 3233). While Fuller won all five Manchester Area precincts, as well as most of Saline, it was not enough to overcome Lasinski's strength in the Dexter and Chelsea regions.
Finally, the county-wide ballot measure supporting the Washtenaw Community College millage was passed with almost 72% support. All five Mancunian precincts supported the millage.
All five precincts had between 20 and 25% voter turnout, with Bridgewater the highest at 24.79% voter turnout; Good job Bridgewater!