Cribbage and Chess Available at the Manchester District Library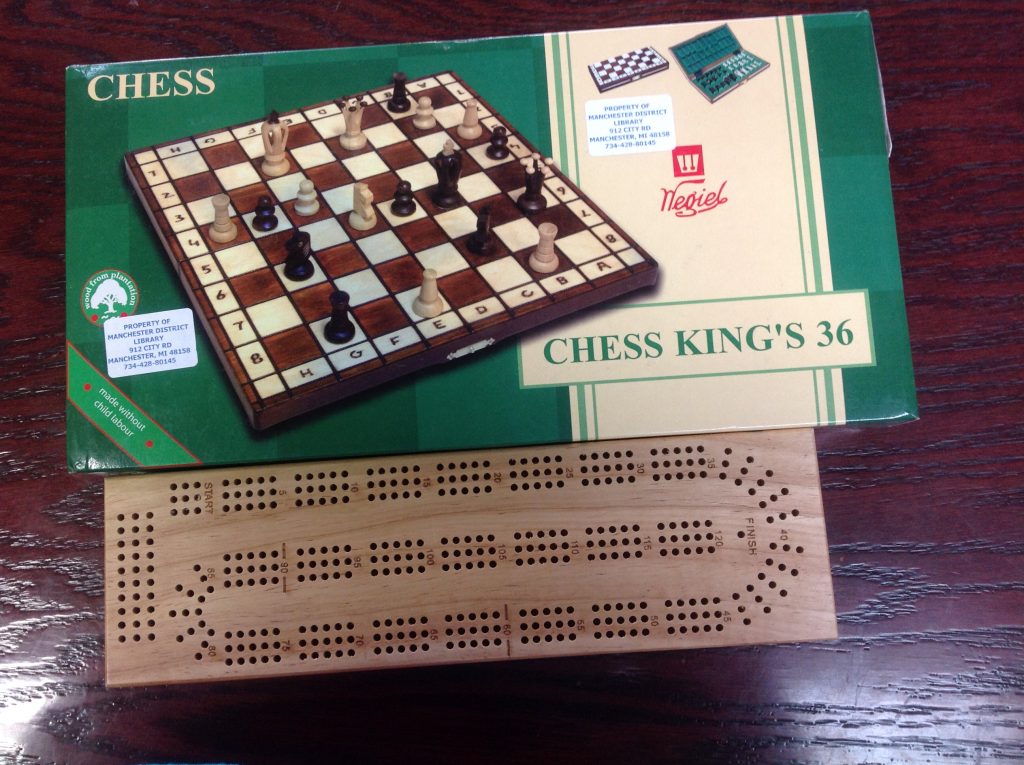 The Manchester District Library has new cribbage and chess sets available for in-house use. Both can be found upstairs in the Teen Spot.
The two games have long histories. Chess is generally believed to have been invented some time before the 6th century, while cribbage came about in the early 1600s. They are both currently experiencing a resurgence in popularity, particularly among teens. In some states, statewide high school chess tournaments are at capacity, and interest in the game is expected to continue to grow. Meanwhile, cribbage enthusiasts are banding together to create clubs through their schools or at their local libraries.
While easy to learn, both games exercise your mind by requiring strategy and ingenuity. Being able to think a few moves ahead, as well as accurately predicting your opponent's moves, are skills which are integral to winning.
Stop by the Manchester District Library at 912 City Road to get in the game!