McLennan's prepares Landscaping Exhibit for Chelsea Fair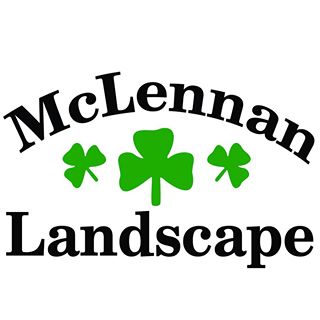 Local landscape design and building business, McLennan Landscape, is preparing a new exhibit for the 2016 Chelsea Community Fair. They will provide landscape consultations right there at the fair! Steve Hahne, manager of McLennan Landscape states, "Bring your pictures, measurements and questions to the experts who can discuss your landscape goals on the spot! Whether a do-it-yourself approach or full service design and build suits your needs, McLennan Landscape has the nursery, materials yard, design/build and installation staff to help."
They will also have blooming shrubs, potted trees, bulk materials and hardscape samples on hand for fair goers to review and discuss with the experts. In addition, they will provide slide shows, coupons and before/after photos to illustrate the potential transformation of your landscape. Both residential and commercial applications can be discussed.
"Personalized & Professional Service is the slogan," Hahne states. "Stop by and see why during the 2016 Chelsea Community Fair! This full service landscape design & build firm is ready to partner, transform and beautify your home or business."
The fair runs August 21 through the 27th at the Chelsea Community Fairgrounds on Old Hwy. US-12.