Obituary: Jack E. Conaway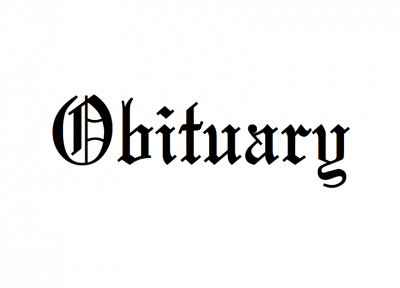 Former Manchester Village Council member, Mr. Jack Edward Conaway, 70, passed away on Sunday, September 25, 2016 at Emory Hospital Systems of Atlanta GA.
On June 12, 1946, Jack was born in Michigan City. He was the treasured son of Joseph E. and Dorothy P. Butts Conaway. Growing up he shared his childhood with two sisters JoEllen and Tami. With great pride Jack graduated from Rochester (Indiana) High School with the class of 1964. He studied at Butler University, but when patriotism beckoned, Jack answered the call serving with the United States Army during the Vietnam War. Upon his return he enrolled at Purdue University earning a bachelors degree in information technology.
Jack and Patricia C. Severns were married. Their union produced a handsome son, Joel. Later the marriage dissolved. Jack married Nancy J. Kindig, she passed away on May 24, 2011.
Jack and life partner Sharyn Melton made their home in Ocala, Florida the last five years. They enjoyed their summer residence in Homer, Michigan on the sparkling shores of Lake Beacon. He was a member of the Manchester village council for a number of years. An avid fisherman, Jack fished at various locales in Michigan, Indiana, Texas and Possum Kingdom, OK. To relax, he watched TV, westerns, especially Clint Eastwood.
As adventurers, Sharyn and Jack enjoyed cruising the Caribbean Islands. Their favorite destinations were Aruba, Jamaica, Cozumel and St. Thomas. Jack loved applying the shine to his 1979 black Corvette. He was devoted to his German Shepherds and Chance the Boston Terrier. Video poker, bingo and chess were among his favorite games. Loyal to his friends and classmates in Rochester, Jack frequently visited his hometown. He would always make time to visit his buddies at the Eagles and American Legion.
Left to cherish Jack's memory are his life partner: Sharyn Melton of Ocala, FL; a son: Joel Conaway and wife Barb of Fishers; two daughters: Stephanie Warner of Indianapolis and Vicki Corbett and husband Sterling of Draper, UT; his life's partners children: Doug Biggs and wife Kelly, Gregg Biggs and wife Robin, Anjanette Paul and husband Michael; 8 grandchildren: Melissa, Matt and Brian Conaway, Heidi and Cody Warner, Brittain, Grayson and Rachel Corbett; one great grandson: Cody Warner Jr. two sisters: Tami Keyes and husband Jerry of Jackson, MI, Joellen Wynn and husband Jerry of Rochester; three nieces : Jodi Wynn, Jamie Wynn, Shaleigh Keyes; two nephews: Chad Williams , Jeremy Williams and his canine companion and grand-dog: Chance, the Boston Terrier. Preceding Jack in death are his parents, his wife Nancy and a nephew, Brent Williams.
A celebration of the life of Jack E. Conaway was held at noon on Saturday, October 1, 2016 in the Good Family Funeral Home, in Rochester. Friends visited with the family from 10-12 on Saturday in the funeral home. Military rites were conducted by the Fulton County Veteran's Honor Guard and the US Army Honor Guard.
Memorials may be made to the Fraternal Order of Eagles # 852, Scholarship Fund, 1081 East 4th St. Rochester, IN 46975. Electronic expressions of sympathy may be made to his family at www.goodfamilyfh.com .