Letter to the Editor: Thanks from the K of C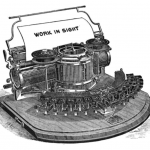 October 11, 2016
A heartfelt "Thank You" to the residents of the Manchester and surrounding areas who so graciously donated to the Knights of Columbus M.I. "Tootsie Roll Drive" for children and adults with developmental disabilities, and also the many knights who made this event a great success.
The proceeds from this event will be donated to the St. Louis Center in Chelsea, Mich. to further their charitable work.
Special thanks to Manchester Gas Market, Manchester Marathon, and Linda's Diner for the use of their facilities.
Once again, our thanks and gratitude to all of you.
George Daubner and John Ball, Tootsie Roll Co-chairmen