Spaghetti Dinner Fundraiser for Haiti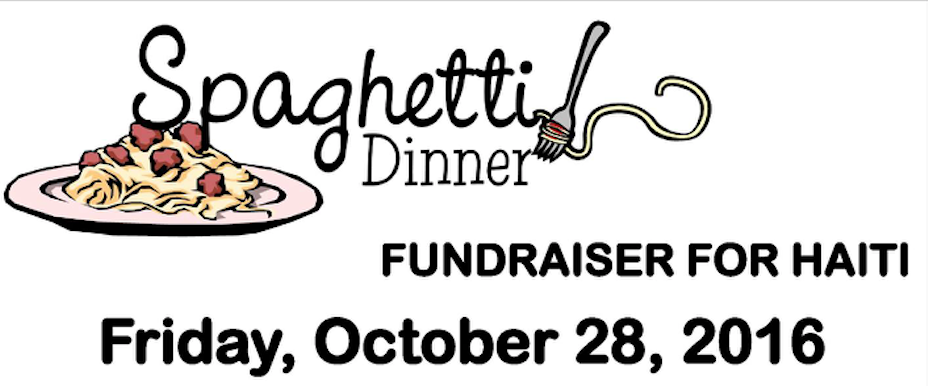 Sharon United Methodist Church and the Manchester United Methodist Church are teaming up to help Haiti and they are holding a Spaghetti Dinner Fundraiser on Friday, October 28, 2016, from 5 to 7 pm at Manchester United Methodist Church, located at 501 Ann Arbor St.
Meal includes spaghetti, salad, garlic bread and drink. Desserts will be available for donation. The charge for adults is $10, kids 10 years and younger $5, with a maximum charge of $35 per family.
All proceeds will support rebuilding efforts from Hurricane Matthew through Haitian Artisians for Peace International (HAPI). HAPI is focusing their efforts in the rural community of Mizak, Haiti. Their total hurricane Matthew Muzak recovery appeal is $15,000. Money raised will fund repairs to the elementary school, which suffered extensive damage including the loss of sections of the roof; as well as the rebuilding of a residence. Also, the funds will assist HAPI's health clinic-related efforts–including suspending local clinic fees, providing medications at no charge, providing free medications in their mobile clinic to families with disabled persons and offering infant deliveries without charge.
If you are unable to attend the Spaghetti dinner but want to contribute to the cause, you can donate by mailing checks payable to HAPI to P.O. Box 68227, Grand Rapids, MI 49516.