Emanuel and Sharon UMC choirs combine for special Christmas concerts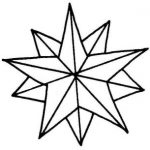 This year the choirs of Emanuel and Sharon United Methodist Church will combine to present Lloyd Larson's "Morning Star – Celebrating the Everlasting Light of Christmas" on Sunday, December 11 at Emanuel and then on Sunday, December 18 at Sharon UMC. Invite your friends for a day of great music at either church.
Additionally, Emanuel will be taking in a special offering on Sunday, December 11 for "The Veterans of the Cross." This offering is designated for UCC Retired Clergy who served small churches and receive very small pensions in retirement. This offering provides additional assistance to those clergy and spouses. Every gift goes directly to assist those in retirement needing assistance. No funds are used for administration of these gifts.