Upcoming non-profit roundtable canceled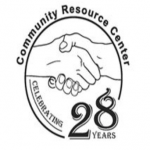 The Community Resource Center-hosted Manchester Nonprofit Round Table which was scheduled to meet on Tuesday, January 17, 2017 at 7 pm in the Village Room has been canceled. The Community Resource Center instead would like community groups and individuals to focus this month on what role they can play in the upcoming Manchester Sesquicentennial. They are encouraging everyone to attend the Sesquicentennial planning meeting that will be held one week later on Tuesday, January 24, 7 pm at the Kingsley-Jenter House.
Anita Herman, president the Community Resource Center board stated, "All community organizations and groups are encouraged to join in the planning for this week-long (August 1-8, 2017) celebration of 150 years as a Village. Please come and learn how your organization can support and participate in the various activities to be planned. Together we will make this a truly memorable Manchester celebration."
Questions? Contact Laura Seyfried at the CRC, 734-428-7722.