Consumers Energy coming to Manchester to sign up residents for payment assistance program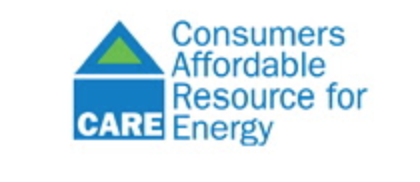 Do you owe money on your Consumers Energy account? The Manchester Community Resource Center would like to invite you to the upcoming Consumers Energy (CE) CARE fair at the Community Resource Center located at 410 City Rd on Monday, January 23rd from 10am-3pm. Appointments are not required. If you need directions, call the Community Resource Center at 734-428-7722.
Representatives from CE and United Way of Jackson County will be present to assist qualified households with the application for the "Consumers Affordable Resource for Energy" program. Benefits can include monthly CARE credit on energy charges provides an affordable monthly bill, your outstanding past due balance at the time of enrollment will be frozen and reduced as a reward for on-time monthly payments, and energy efficiency opportunities will be available from the Helping Neighbors Program for free in-home services.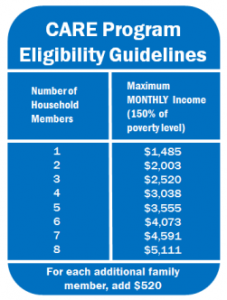 In order to be eligible, you must meet the household income guidelines (see table to right). You must be past due on your Consumers Energy account, and outstanding balance must be less than $2,000. You must be 18 years or older and a U.S. Citizen, or legal alien to apply. You must be an active residential Consumers Energy account holder, or the spouse of the account holder and there must be no theft or fraud on the account. You must bring a Photo ID, Social Security Card & proof of all income (earned – 3 bi-weekly or 5 weekly paystubs; unearned – proof of child support, social security award letters for all members on household, DHHS cash assistance, etc), as well your current Consumers Energy bill or shut-off notice.
For more information on the CARE program, CE customers may call 1-844-220-6098.