Manchester Township following Sharon Township's example, to investigate broadband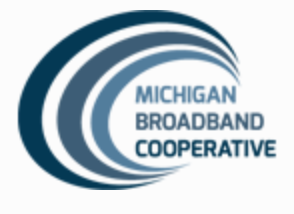 The Manchester Township Board will hear from residents about the need for broadband access in the township. The meeting will be at 7 pm, Tuesday February 14, at the Manchester Township Hall, 275 South Macomb Street in the Village of Manchester. All residents interested in this topic are encouraged to attend.
Township residents, led by Ryan Klobucar, have formed the Manchester Township Broadband Initiative in order to help develop a plan for high speed internet access. As of this writing, there were 98 residents associated with the group's Facebook Page. This local group is working with The Michigan Broadband Cooperative, led by Ben Fineman. The MBC is the same group working with Sharon Township to bring broadband internet to that township.
Mr. Fineman will be at the meeting and give a 30-minute presentation about the MBC, what they work on, and possibly some comments about what progress Sharon Township has made thus far.
Klobucar said of his inspiration for founding the group, "Finding an unlimited, high speed, reliable internet is a challenge living in Manchester Township. The current options we have include low speeds, unreliable service, data caps, or cost too much. I saw a Facebook post about Sharon Township looking at a broadband initiative so I attended their meeting and heard people in similar circumstances as we have experienced. Their solution is a fiber infrastructure which could benefit Manchester as well, but needs community support."
Since their meeting with the Michigan Broadband Cooperative, Sharon has taken further steps to pursue broadband. As noted on the MBC website: "Sharon Township has contracted with CCG Consulting to conduct a feasibility study for a fiber to the home network for all Sharon Township residents."