High speed internet informational meetings scheduled for Sharon and Manchester Townships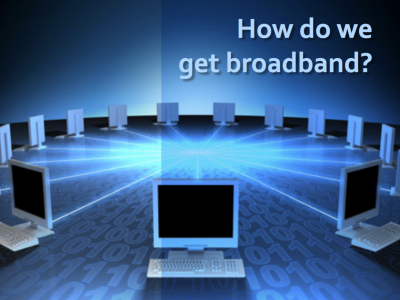 The Sharon Township Board will be holding two meetings to discuss the results of the recent Sharon Township high speed internet Feasibility Study. At the meetings, attendees will be able to examine the options the board is exploring, discuss potential costs, and review a possible timeline of upcoming events related to getting High Speed Internet to Sharon Township. The content of the meetings will be the same at each. Two meetings are being held to try to accommodate everyone's schedules.
The first meeting is scheduled for Thursday, March 2nd, 6 pm, Sharon Township Hall, located at 18010 W. Pleasant Lk Rd. The regularly scheduled March Board Meeting will follow at 7 pm. The second meeting is scheduled for Sunday, March 12th at 3 pm at the Sharon Township Hall. Questions? Please contact Supervisor Psarouthakis at sharonsupervisor@gmail.com.
Manchester Township Broadband Initiative is a grassroots group in Manchester Township that would like to follow Sharon Township's path in Manchester Township. Manchester Township residents (including Village residents)  are invited to a presentation with a Q&A scheduled for Thursday, March 9th at 7 pm at the Manchester Township Hall, located at 275 S. Macomb St.