SRSLY and Builder's Club plan CPR classes for middle schoolers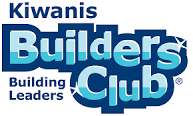 You're never too young to help your neighbor.
That's the lesson that the local SRSLY and Kiwanis' Builders and Key Clubs are teaching their members.
Tomorrow, Tuesday, April 25, and on Tuesday, May 9, Heather McConaughy from St Joseph Mercy Hospital–Chelsea will be conducting a CPR Class at Manchester High School. A total of 50 students from grades 5-12 from both groups are participating in this special opportunity.
"The reason we decided to do this was to meet an interest from the kids who wanted to learn and be certified in CPR," says Melissa Lawhorn, who helped organize the events. Lawhorn's own daughter, Casey Kochen, is a fifth grader who is going to participate in the training. "There was special interest from high school students, though, since there is a new law requiring high school students be certified in CPR before graduation, starting in 2018."
Because such a large group of students expressed eagerness to do the training, the classes have been split into two groups. The first group will receive their instruction on Tuesday and the remainder on May 9. The same instruction will be given on both nights.
Lawhorn said that when her daughter first told her that she'd like to learn CPR, she approached Lindsay Hannah of SRSLY and Lucinda Kenney, adult adviser of the Builders Club. "Both said they had wanted to do a CPR or First Aid class with their groups but hadn't worked it out yet. I volunteered to coordinate the project and through work (at Chelsea Hospital) I connected with Heather. She is an awesome lady with such a heart to work with these kids.
"The (SRSLY and Kiwanis) group leaders approached their students via email to see how many would take part in the class, and the response was amazing!"
Danielle Blumenstein, age 11, who is also a fifth-grader, was very enthusiastic when she learned about the CPR class being offered. "You could actually save someone's life by knowing how to do this," she said. "And everyone deserves a chance to live." Danielle has been in Builder's Club throughout this year, and was also a member of the K Kids in elementary school. Even though she's not considering a job in health care at this time, she still feels like this is a very important way to be able to help others.
Although both classes are now filled, and no further registrations can be accepted, Lawhorn is also excited about this important opportunity for local students. The overall cost for the course was covered by SRSLY, with students contributing $16 per person as a registration fee. Scholarships were available for students who needed assistance.
Michigan is now one of 35 states and the District of Columbia that will require high school students to be taught CPR based on American Heart Association guidelines. In those states combined, more than 2.1 million high school students each year will have been trained in CPR.