Check out a Michigan Activity Pass at the Manchester District Library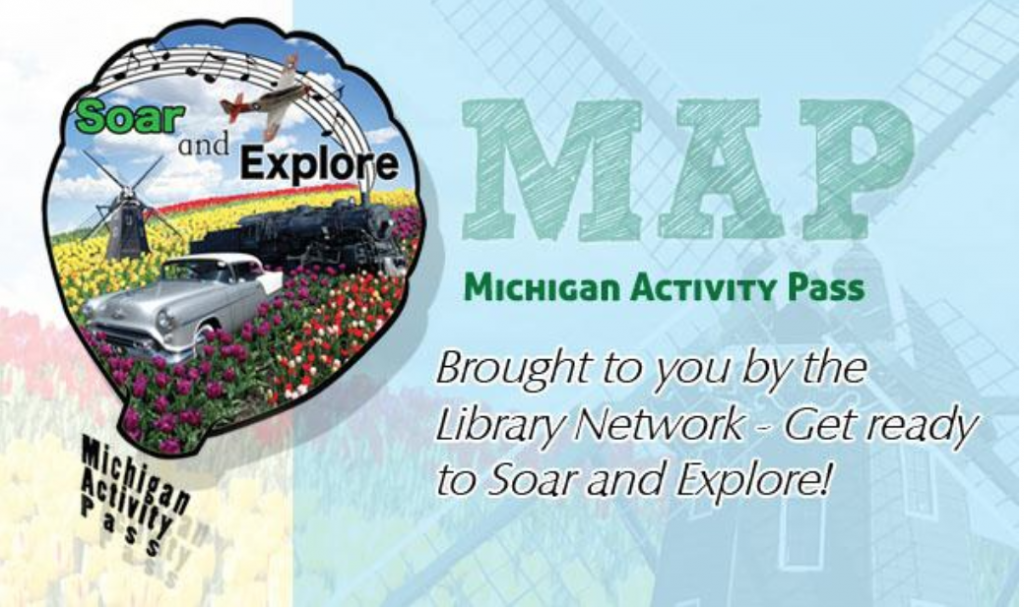 submitted by the Manchester District Library
This year, use your Manchester District Library card to check out a Michigan Activity Pass. The Michigan Activity Pass (MAP), a cultural partnership program hosted by The Library Network, is celebrating its 10 year anniversary in 2017. This year-round program, which allows library patrons to check out a free or discounted pass to more than 400 cultural destinations throughout the state of Michigan, saves library patrons collectively about $50,000 a year. Cultural destinations include state parks, historic sites, gardens, museums, theaters, and more.
This year, 15 brand new destinations have been added to the program. In our immediate vicinity, there are 25 MAP destinations within 25 miles of Manchester, and 73 MAP destinations within 50 miles of Manchester, including places like the W.J. Hayes State Park, Hidden Lake Gardens, the Yankee Air Museum, Skydive Tecumseh, the Dearborn Hills Golf Course, and the Howell Nature Center. To find out more information about the program, its destinations and their discounts, and to check out a pass, visit michiganactivitypass.info.
The program allows library patrons to check out 1 MAP pass per library card every 7 days. When you print out a MAP pass, you have 7 days from the date it was reserved to use it. You can find the "how to check out a MAP pass" tutorial on the library's website, or you can ask library staff for assistance with this process. MAP passes need to be printed to become valid; passes can be printed at home or at the library.
For questions or assistance, either stop by the library or call at 734.428.8045.