Manchester Varsity Girls Soccer Wins District Championship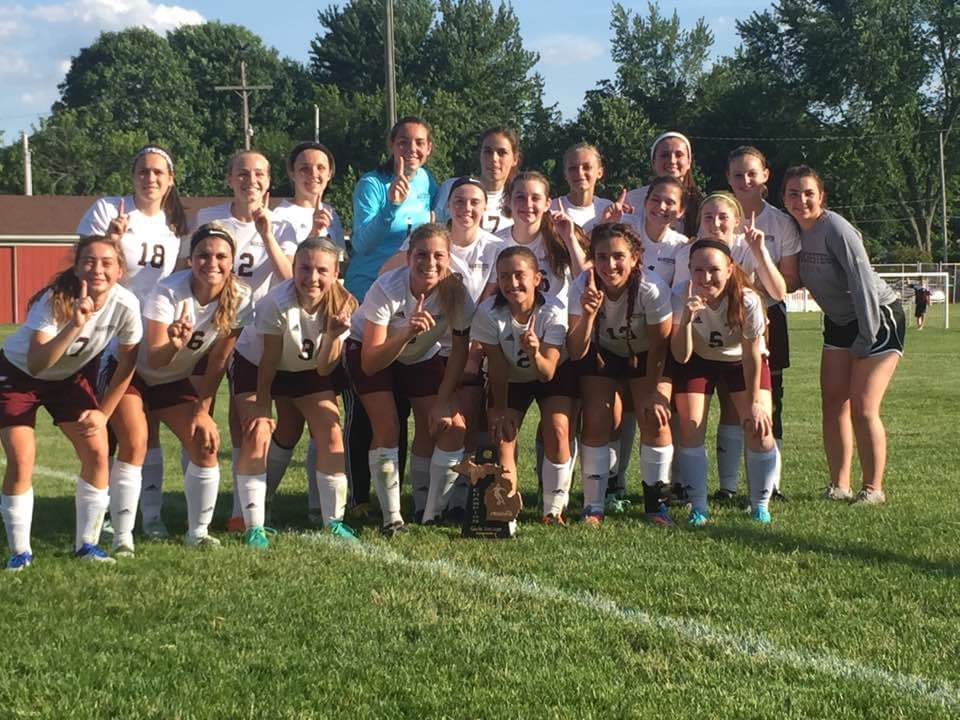 Manchester's Lady Dutch high school girls soccer won the District Championship last Thursday. In the first game Manchester routed Lenawee Christian School 6-0, with goals by Hannah Woods, and an impressive 4 goals by Rylee Spitler.
In the championship game, the Lady Dutch faced Ann Arbor Greenhills, which had similarly shut out Rudolph Steiner 8-0 earlier in the day. Greenhills scored first with an early goal. Manchester responded with Delanie Osborne taking advantage of a Mikayla Ball corner kick, to tie the score at 1-1 going into halftime. A few lineup changes were made during halftime, which ended up paying off with a Delanie Osborne assist to Lauren Sprau, pulling Manchester ahead 2-1. Manchester stayed strong on defense, and kept Greenhills scoreless in the second half. The Lady Dutch took home the District Title with their 2-1 win against Greenhills.
Their win takes them to the 2017 MHSAA IV Regional Championships at Spring Arbor University. Manchester will play first in the semi-finals Tuesday, June 6th at 5 pm against Plymouth Christian (14-5). Admission is $5.00.  If victorious, the Lady Dutch will play in the final Friday, June 9th at 7 pm. Manchester goes into Regional Championships with a strong 17-4 record. Their 4 losses were mostly within 1-2 points, and they twice vindicated themselves against Clinton after an early season loss.