Victory Baptist to host Constitutional scholar, William Wagner for 6-week study on God, Man, and the Constitution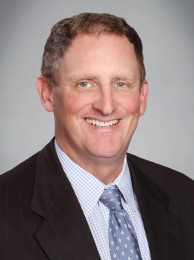 Victory Baptist Church will be hosting William Wagner, JD, this summer for six evenings of community Vacation Bible Study for those of high school-age, college-age, and adults on Sundays, June 11–July 16, from 6 – 8:30 pm. The title of the study will be God, Man, and the Constitution: Worldviews Collide, the same name as a booklet authored by Professor Wagner. Additional Biblical commentary will be provided by Victory Baptist's Pastor Gary Page.
Pastor Page stated, "The 6-week study will look at what can—and will—happen when the Constitution is interpreted in terms of the political "correctness" of the day apart from the context and intent of the framers who authored it." Topics will include, Worldviews Collide, The Establishment Clause, The Government Protection of Human Life as an Unalienable Right vs. Government Created Human Right of Personal Autonomy, Marriage, Procreation, and Raising Children, Free Expression and Religious Conscience, and Concluding Thoughts.
Victory Baptist is opening this study up to all teens and adults in the community to attend, but please RSVP at (734) 428-7506 to leave your name, phone number, and the number of people who will be attending. There is no charge, although a freewill offering will be taken each evening. A copy of Professor Wagner's booklet will be provided each household in attendance free of charge; additional copies may be purchased for a nominal donation.
William Wagner holds the academic rank of Distinguished Professor Emeritus (Law and Constitutional Governance). He has served as lead amicus counsel on a variety of matters before the United States Supreme Court; in the United States Courts as a federal judge; as a senior United States prosecutor, litigating hundreds of federal cases; and as chief of appellate litigation for the Office of the United States Attorney. Prior to serving in the Justice Department, Professor Wagner served as legal counsel in the United States Senate and as chief counsel to the Senate Judiciary Committee of the Michigan legislature. A frequent speaker at world conferences, Professor Wagner has a special interest in "building and preserving environments where Christians may share the Gospel free from persecution and oppression." Professor Wagner currently serves as President of Salt & Light Global.