Mark your calendars for St. Mary's Ice Cream Social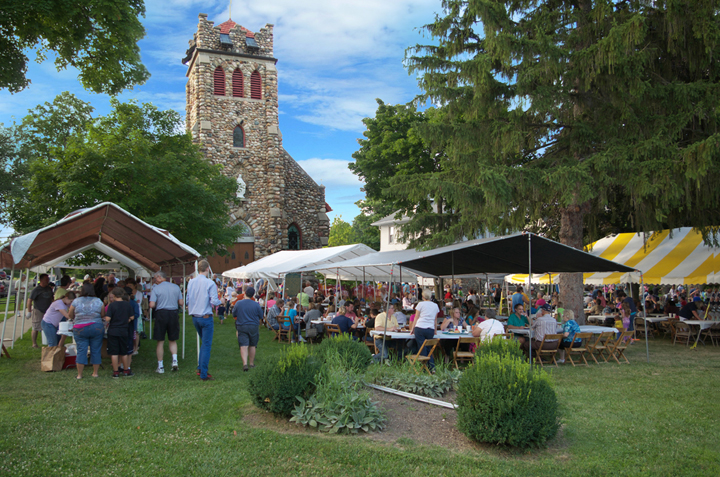 The people of St. Mary, Manchester invite all their friends and neighbors in the Manchester area and beyond to the 125th St. Mary "Ice Cream Social" on Thursday, July 27 from 5-8 pm on the front lawn of the church. The church is located on the "Village Green" in front of the church at 210 West Main Street, Manchester.
Enjoy a great summer meal with all the traditional summer dishes from pulled pork and kielbasa, to German potato salad and fresh veggies, and so much more, plus an ice cream and homemade dessert assortment not to be missed! In addition, there is a "Country Store" with home-baked and canned items, fresh produce, a fun photo booth, and raffles! There is FREE cake and Ice Cream for all guests. All are welcome. Come enjoy good food, good friends, and good fun! Carry-out boxes available. For more info, call 734-428-8811.
Come take part in this tradition that began in 1892!