Sweet Soles – Senior Girl Scout starting running/walking club for Gold Award project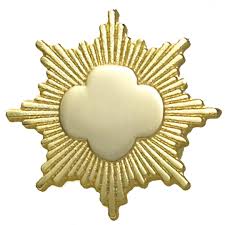 Paige Bourland, a sophomore at Manchester High School and a girl scout in Troop 41773 is hoping her Gold Award project will have a lasting impact on the health of the Manchester community. She has created "Sweet Soles," a running/walking club that will meet weekly during the summer for group running/walking and is organizing a free community 5K at the end, just before the Run Manchester race.
The Girl Scout Gold Award is the highest achievement in Girl Scouts. It demonstrates leadership and should make a positive, permanent change in the community. Paige intends her Gold Award project to address issues related to unhealthy living, through exercise, education, suggestions of healthy food options, and a friendly community support group. Paige stated, "Sweet Soles will promote goal-setting, running plans including a couch-to-5K training plan, and lots of encouragement. For those unable to run, walking is an option."
Anyone in high school and older can participate in Sweet Soles. Participation by children 12 and under  is dependent on parent involvement. Registration will be on Thursday, June 15, 2017 at the Manchester Farmers Market, from 3:30-7 pm, and the Sweet Soles Kick-off will be on Saturday, June 17th, at 8:30 am at Chi-Bro Park. They will go for their first run/walk on this day and meet for runs/walks 3 times a week on Tuesdays, Thursdays, and Saturdays through the first week in August.
More information is available on Facebook at https://www.facebook.com/Sweet-Soles-1158159984306874/ . Paige can also be reached at Sweetsoles.manchester@gmail.com.