WCRC chip-sealing Pleasant Lake Road and Clinton Road, crack-sealing Austin Road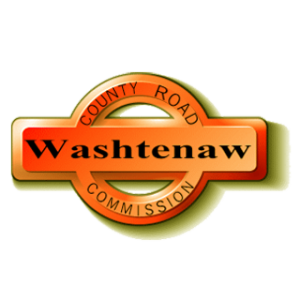 Have you noticed "Loose Stones – 35 mph" signs on county roads? These signs mean a road has recently been chip sealed and three Manchester  roads are scheduled for road work this week. According to the Washtenaw County Road Commission, Clinton Rd. between Austin Rd. to the County Line  is scheduled for chip sealing on Monday, and Pleasant Lake Road between Schneider Road and M-52 is scheduled for chip sealing on Tuesday. In addition, Austin Road between Clinton Road and Ernst Road is scheduled for crack sealing beginning on Monday. Neither of these procedures require road closures, although chip-sealing requires slow-driving speeds after it is completed.
Why chip seal? When applied at the right time, a chip seal treatment can extend the lifespan of a road and help keep potholes at bay. Similar to how one might seal their driveway or patio deck, WCRC applies chip seals to roads that are in good to fair condition to extend their lifespan and protect the road from the wear and tear of vehicles, sun damage, and Michigan's freeze/thaw cycles which produce cracks and lead to potholes. A typical chip seal treatment will extend the service life of a road by three to seven years.
Chip sealing costs a fraction of the price to rebuild a deteriorated road. A chip seal costs approximately $25,000 per mile, compared to approximately $300,000 per mile to pulverize and repave a road in poor condition. While chip sealing allows WCRC to maintain more miles of road at a lower cost, it is important to note that chip seals are only a surface treatment. A chip seal will not fill potholes or fix existing bumps in the road. For this reason, it is important to apply a chip seal before the deterioration happens.
A thin film of heated liquid asphalt is sprayed onto the road surface, followed immediately by the placement of small aggregate/stones ("chips"). The chips are then embedded into the liquid asphalt with rollers. Once the chip seal application has an opportunity to settle and compact, the excess stone is swept off the road surface. Traffic can travel on the road approximately 15 minutes after the chip seal treatment is applied, but it is important that motorists do not exceed 35 mph!
Chip sealed roads are safe to drive on, but it is important that motorists do not exceed 35 mph. Driving 35 mph or less will allow the chip seal to settle and prevent loose stones from kicking up. While a freshly chip sealed road appears coarse, the stones will further compact into the road surface over time and result in a smoother road surface.
This summer WCRC will chip seal 60 miles of roadway, 30 miles of which are funded by the four-year road and non-motorized path millage.