Historic band to celebrate Sesquicentennial at the Gazebo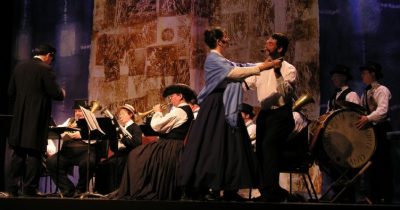 The Dodworth-Saxhorn 19th Century Brass Band will bring Manchester its historic sounds on Thursday night at 7:30 pm at the Gazebo in Wurster Park, as part of the Sesquicentennial celebration.
In addition to the concert, the evening's events will include the Manchester Farmer's Market at Wurster Park from 3:30-7 pm, the Emanuel United Church of Christ Ice Cream Social from 4:30-7, and the re-crowning of the Sesquicentennial Queen, Vicky (Roberts) Wurster. This is definitely a don't-miss evening at the Gazebo!
Originally created as a living history project in 1985, the Ann-Arbor based Dodworth-Saxhorn Band (DSB) specializes in performances  presented in the context of the social and political issues of the day. The band is modeled on the premier brass band in the United States from the 1840s to the 1880s, the Dodworth Band of New York City,
In keeping with its living history origins, the DSB uses only brass and percussion instruments that were built in the 1800s. The band's programs are composed of scripted segments, addressing social and political issues of the mid-1800s era, including immigration, the suffrage movement, the civil war and opera. The DSB offers a family-friendly show that will educate, entertain and involve audience members of all ages.
You may even hear some of the "greatest hits of 1867!"
This concert will conclude the 2017 season for the Manchester Gazebo Concert series. Thank you once again to sponsors: Manchester Wellness Coalition, Frank's Place, LaRock Dental, Shar Music Company, Over the Edge Sports Bar, and Adiska Dental. We also appreciate the generous support of concert-goers who contribute when we "pass the basket" during intermission at the weekly concerts.
Join us for a special celebration of Manchester's 150 years with some period music and dancing!