DDA works to increase communication with residents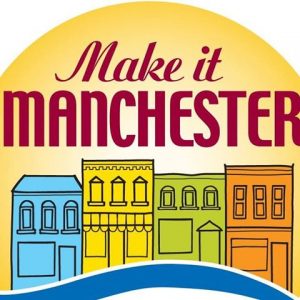 Manchester Downtown Development Authority (DDA) has been working recently to increase communication with Manchester residents. Efforts include a town hall this week, a new Facebook page and cooperation with neighboring communities.
This week on Wednesday, August 16th, at 7 pm, the DDA is holding a town hall-style meeting at the Village Offices to discuss ongoing activities in Manchester's economic development planning. Local business owners, residents and all interested persons are invited to attend. Topics to be covered include the recently completed Economic Development Study, surveys conducted of business owners, current issues affecting our local business environment, and options to be considered.
In an effort to better communicate important Village news and events, Manchester's DDA recently launched a Facebook page called 'Make it Manchester'. This page will be used to share official news for the village, announcing improvements scheduled and/or completed, and following news and events within our community. You can find the Facebook page at https://www.facebook.com/makeitmanchester/. They are currently working on a Snapchat filter as well.
The DDA is also working to connect with surrounding communities to share upcoming events and news. Leslie Kiesel, who is working with the DDA to promote Make it Manchester stated, "We think it will be great for our community and help connect better with our neighbors."