Obituary: Gale Koebbe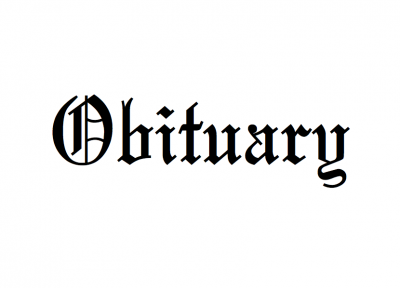 His Legacy… Gale Howard Koebbe, age 79, passed away August 13, 2017 in Ann Arbor, MI. He was born on September 30, 1937, in Manchester, MI to Earl and Milda Koebbe. Gale was active in the Manchester community as a former mayor, served on the Manchester Fire Department for 44 years, and was the assistant fire chief for many years. He also owned and operated Koebbe Welding. Gale was an avid Nascar fan. Most of all, Gale loved spending time with his grandson. He will be missed by all who knew and loved him.
His Family… Gale leaves behind his daughters, Sally (Don) Bowman, Mary Koebbe; and grandson, Joshua Gale. He is also survived by his sister, Joan Lyons of South Dakota; and special friend, Joyce Sroufe. Gale is preceded in death by his parents.
His Farewell… Gale's Community Farewell was held on Saturday, August 19, 2017 at 11am at Borek Jennings Funeral Home, Legacy Event Center with a gathering prior to the time of service. Memorial contributions may be given to the Manchester Fire Department. Please leave a message of comfort for Gale's family at 1-877-231-7900, or sign his guestbook at www.borekjennings.com.