Fright night at TCA features Manchester residents!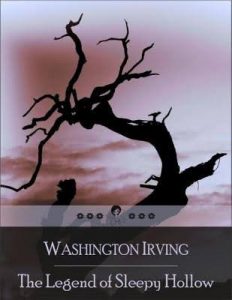 Celebrate Halloween with The Tecumseh Players, the TCA Big Band & VocalAires, and Tecumseh Youth Theatre as they present "Fright Night at the TCA." The "Legend of Sleepy Hollow" will be presented as an old-fashioned style  radio show, complete with sound effects and music by the TCA Big Band & VocalAires, on Friday, October 20, at 7:30 pm and on Saturday, October 21, at 3 pm  and 7:30 pm at the Tecumseh Center for the Arts, 400 Maumee Street, Tecumseh, MI.
Tickets are available on-line at www.thetca.org, by calling 517-423- 6617, or in person. Box Office hours are Tuesday through Friday from noon to 5 p.m. and one hour prior to show time. Tickets are $12 for adults and $10 for youth and
seniors.
The show is directed by Heather Harris of Clinton.  Both Summer Chandler and Betty Cummings from Manchester have roles. Cummings play Vrouws and Summer plays Alva.
Cast members from Tecumseh are Liam Frost (Ichabod Crane), George Reasoner (Knickerbocker), Joel Cardella (Parson Hillebrand), Mollie Cardella (Katrina VanTassel), Michael Werden (Brom VanBroont), JoAnn Dalgard (Sibylla VanRipper), Kelly Kuebler (Koren VanBroont), Cooper Hernandez (Loris), William Fowle (Varkenvisser/Mynheer), Debbie Keyser (Vrouw), Jason Smith (Baltus VanTassel), Brandi Baker (Sofie VanTassel), Lauren Swallow (Astrid), Evie Schmidt (Roos), Grace Schultz (Famke), and Evan Pollet (Cecilius). Also in the cast are Justin Celmer (Little Ulf VanBroont) from Clinton, Jewel McLomis (Brielle) from Adrian, and D. Lynn Marsh (Mogen VanBroont /Voorlezer) from Brooklyn. Jeff Harris and Kim Greenfield from Clinton play Mynheers and Crystal Fox (Adrian) plays Vrouws.
Rounding out the cast are the Radio Announcers: Crystal Fox (Adrian), Angela Grinias (Clinton), Elise Kruse (Tecumseh), Joyce Lancaster (Clinton), and Brianna Small (Tecumseh); Sound Effects: Paul Chouinard (Clinton), Cleon and Gianna Broussard (Tecumseh), and Aiden and Marc Hernandez (Tecumseh); and the Costumer: Judi Schultz (Tecumseh).
The Tecumseh Players is a 501(c)3 organization that has been entertaining audiences in the Tecumseh area for more than 55 years.