Manchester Township Fire Department practices battling house fires over the weekend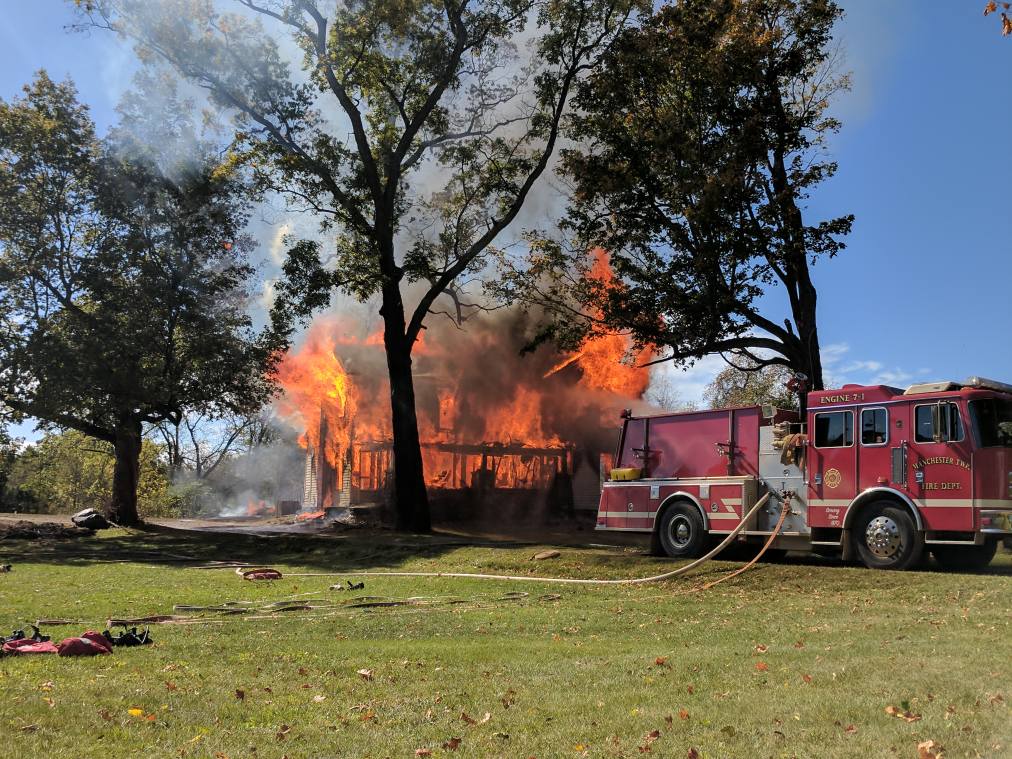 The Manchester Township Fire Department practice-burned a donated house on English Road over the weekend. Saturday, they trained all day used various extraction and search and rescue methods. On Sunday the department practiced with small burns, then a whole house burn.
Information courtesy of Manchester Township representative Ron Milkey and photos courtesy of Manchester Township treasurer Laurie Carey.