The Biggest Tree in Manchester!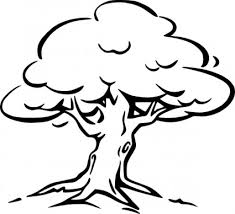 The Manchester Mirror is excited to announce the results of the summer long search for the biggest tree in the Manchester area! The contest ran from June 1st to August 31st. The Mirror partnered with Klager Elementary School who distributed paper measuring tapes and entry forms to every student, and with 5 Healthy Towns through the Manchester Wellness Coalition who provided funding for the measuring tapes and prizes.
We received 57 entries, from adults and children, from those who went out and searched for the biggest trees to those who entered trees they knew well and loved. While we were able to identify some impressively large trees, what was truly wonderful was the photos, stories and drawings of trees that came along with the entries, from Raya Cooper who entered a cottonwood tree 156″ around that had been "climbed to the top of 148 times" to 5-year-old Layla Line who entered an 85″ pine off the corner of her house.
The three largest entries and winners of the prizes are interesting stories in their own right. Second and third place winners are brother and sister, Eli Schmitt and Olivia Milkey. Sixteen-year old Eli won 3rd place by entering the mulberry tree with a circumference of 241″ in his next-door neighbor's yard, on 8720 Sharon Hollow Rd. He and his eleven year old sister Olivia had watched that tree out their window for years. When the Manchester Big Tree Contest was announced, they competed to see who would get to enter it. Eli got to enter it. Olivia remembered a big tree on the other side of Manchester, a 252″ maple tree at 20453 Pleasant Lake Road and decided to enter it. Olivia wanted to agree with Eli that if either won they would split the prize, but her brother said no. Once Eli and Olivia measured their trees and realized Olivia's was bigger, Eli reconsidered but this time Olivia said no. In the end, they both won!
The largest tree in Manchester also has an interesting story. It was entered by more than one person, so by the rules, the prize went to the first entrant, ten year old Helen Allion. She entered the massive cottonwood with a circumference of 273″ located across the street from her home at 20310 Logan Road, on Jack Wheeler's property. Helen is out of the state right now so couldn't be photographed with the winning tree but is very excited from a distance. When we went to measure the cottonwood, we discovered something interesting–the cottonwood still bears a brass plaque from 1978 declaring "Jean Wheeler, Big Tree Winner, Washtenaw County B.C.D."!
Thank you, to partner organizations and everyone who entered for helping us find Manchester's trees that have stood witness to the changes over time to our area, from wilderness to Native American settlement to European Immigrant settlement. Remember, all three winning trees are on private property. Please do not trespass; all three winning trees can be seen from the road!