Cider, donuts, corn mazes, fall colors, & Halloween in Manchester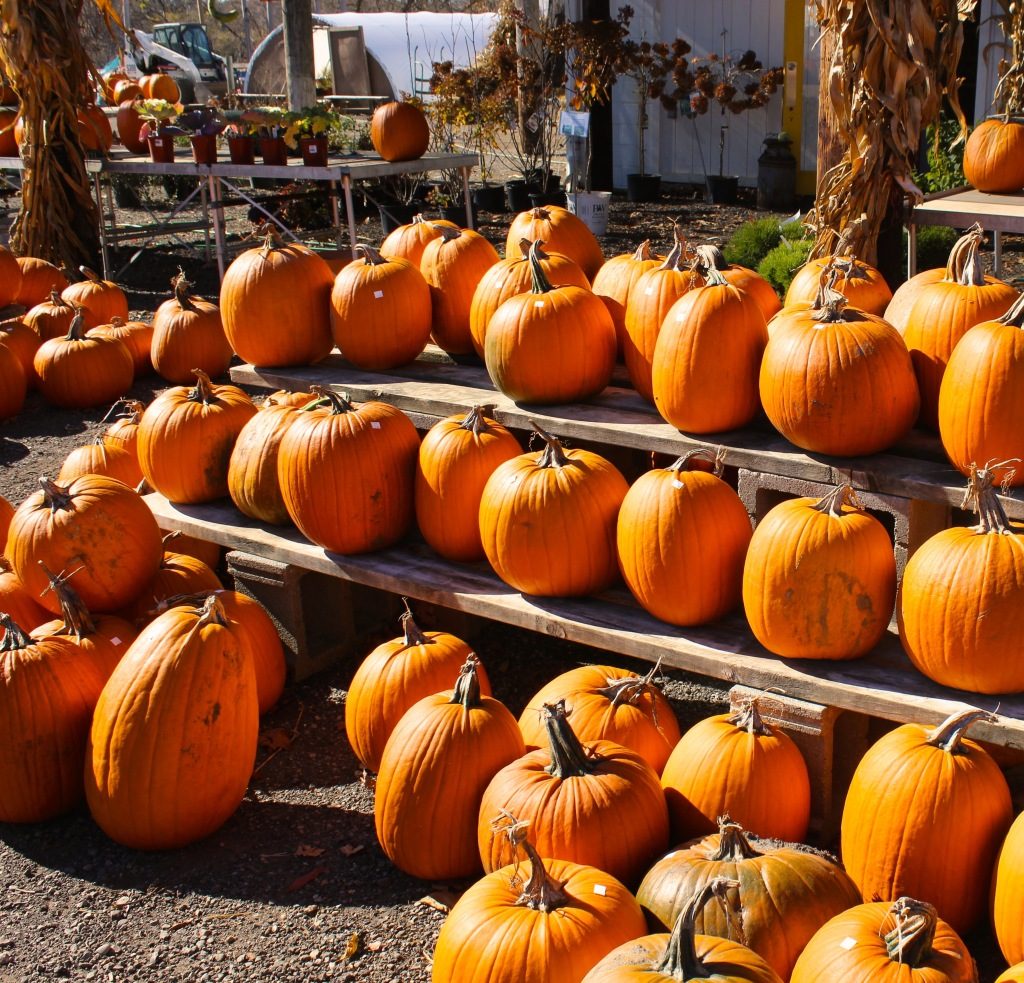 Harvest time is here. From corn mazes, to cider and donuts; from roadside pumpkin stands, to a village-wide Halloween celebration, Manchester is packed with authentic fall fun.
Visit historic Alber Orchard & Cider Mill, located 5 miles north-east of the village at 13011 Bethel Church Road. The orchard store, located in one of the several original barns, has a viewing deck where guests can watch through a window as the original 1890 cider press does its work. From there guests can purchase cider by the glass or the gallon; modern and heirloom apple varieties by the pound, the peck or the bushel; and other sweet and savory products. If you call ahead, you can even purchase larger quantities of cider perfect for home fermentation. Get started on that apple jack so you can stay warm in February! The orchard is also full of outdoor fun such as a free straw bale maze, free farm animal petting, and for a fee offers tractor-drawn hay rides, a U-pick pumpkin patch and a 7-acre corn maze. But the real treats are the gnarled century-old trees that fill the orchard. The orchard and store is open September through November on Tuesdays through Fridays from noon to 6 pm, Saturday from 9 am to 6 pm and Sunday 10 am to 6 pm.
On the western side of Manchester, located 5 miles southwest of the village at 16400 Herman Road, Manchester boasts the oldest corn maze in the state. Fusilier Family Farms will be operating their historic corn maze as a regular corn maze during day and a haunted corn maze at night in the evening on Oct. 21st, 27th, and 28th. Fusiliers, which is open daily, also sells local apples, fall vegetables, pumpkins, and squash. They have an indoor straw bale maze for free that is especially fun for small children and they offer hay rides.
In the Village, there are two great harvest time treats. At 10950 M-52, McLennan's Nursery and local market offers pumpkins, squash, corn stalks, gourds, cider and apples and a large selection of fall mums. And be sure to visit Frank's Place located at 104 East Main for fresh, small-batch donuts and baked goods handmade every morning, Tuesday through Saturday, to go with your cider. Get there early enough, and the apple fritters are sometimes still warm!
There is no better place to enjoy gorgeous fall foliage than the rolling farmland and forests of the Manchester area. Readers shared some of their favorites! A widely enjoyed route to take is to head south down Eisman Rd from Alber's Orchard all the way down to Austin Road; from there you can turn right to take you into the village. Another is to drive down Eisman from Alber's and take a left onto Pfaus Road. A third road, Marhle Road, is worth noting as it is actually designated as a scenic road and beautiful in all seasons. You can get to Marhle from Fusilier Family Farms by driving east on Herman Road to Sharon Hollow, south on Sharon Hollow Rd and east again on Mahrle. To return to the village, turn north from Marhle onto Grossman Road and then east onto Austin Road, which becomes Main Street. Alternately you can leave Fusiler's and drive west on Herman Road, then turn south on Noggles Road and east on English Rd. Here you will drive past many of the magnificent maples that are tapped in the spring for syrup. To get back to the village, turn north on Grossman and drive it up to Austin Road. Keep your eye out for roadside pumpkin stands!
Halloween in the village is like something from another time. Fun is concentrated in the few blocks that run from downtown to the village green. Once again, the Chamber of Commerce, with help from the local Kiwanis organizations, will give away around a thousand free, freshly hand-dipped caramel apples from the gazebo in the Village Green of Wurster Park located in the 200 block of West Main Street. This annual activity was started decades ago by the Okey family, giving away hundreds of caramel apples on their front porch, and grew so large it became a community tradition. Next to the gazebo, the Lions Club will again offer free pumpkin bowling for children. Those that knock down all ten pins get entered into a drawing for a huge stuffed animal! The fun starts promptly at 5 pm, and winds down around 7 pm.