Village Council, DDA continue discussions of vacant building ordinance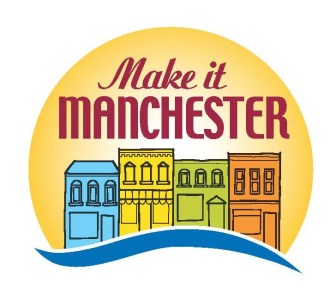 Discussions are continuing at recent meetings of the Downtown Development Authority (DDA) and Manchester Village Council, on the possibility of implementing an ordinance that would discourage owners from keeping vacant storefront buildings in the downtown area.
Recent meetings which included merchants and DDA have hashed out the pros and cons of such an ordinance, which has been successful in other communities around Michigan.
The August and September meetings of the DDA were attended by many local business owners, who had varying opinions on the idea of creating such an ordinance in Manchester. The August meeting spurred several owners to meet informally to plan events that could encourage more activity in the business district, as well as talking to other building owners about the importance of not letting their properties remain empty.
Some of those talks have resulted in the "Make it Manchester Thursday" events that will begin this week, October 19, and continue through December 14. Many businesses have committed to remaining open until 8 pm on Thursday nights to attract those who work outside the community and encourage shopping locally. In addition, three pop up vendor markets will be opened on these Thursday nights, with two located in currently-vacant buildings. (See story here for more information).
Several village officials also attended a two-day training hosted by the Michigan Economic Development Commission, to learn more about engaging in a statewide "Redevelopment Ready Communities" program, that could improve the village's ability to receive grants to benefit the Central Business District.
"This ordinance is still in the 'food for thought' stage," said Village President Pat Vailliencourt at the Oct. 1 Village Council meeting where the topic was reviewed as part of the report on the DDA. "However, it's important to remember that we have put a lot of time, effort, and money into downtown development over the past several years. We want to be sure that this effort is not wasted.
"When people come to Manchester and are interested in opening a business here, it is discouraging for them to see empty storefronts and yet not be able to contact the building owners.
"Unless we as a community continue to develop marketing strategies, and encourage building owners to rent out their vacant properties, we won't see improvement in our downtown area."