Future of policing in Manchester riding on Washtenaw's Proposal 1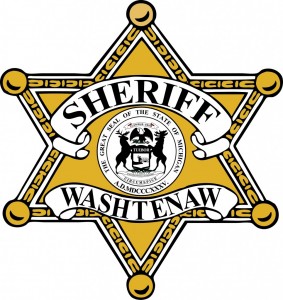 You may or may not be familiar with Washtenaw County's Proposal 1, that will be on the Nov. 7 ballot. If the Proposal passes, property taxes will be increased $1 per $1,000 of taxable value through 2025. Of the money raised, 38 percent will go toward the county's Community Mental Health Department for badly needed mental health crisis stabilization and prevention, 38% will go to the Washtenaw County Sheriff's Office (WCSO) to ensure continued operations and increased collaboration with the mental health community, and 24% will go to communities who maintain their own police forces.
What you may not know is that the failure of this millage could mean the end of policing as we know it, in our corner of the county.
Since the 1980s the Village of Manchester has had a contract with the WCSO for deputy coverage. Because we share the cost of the contract for coverage with Lodi Township, there is a deputy either in the Village or in nearby Lodi Township around the clock on weekends, and on weekdays until 11 pm. This coverage costs the village 70% of its general fund budget, or just over $500,000. According to Village President Pat Vailliencourt, the county has been, up to this point, covering some of the cost of the contracted deputies, but this is coming to an end. For the past few years, Sheriff Jerry Clayton has worked with the communities who contract for deputies to keep annual cost increases around 1-1/2% per year; if the millage passes, the Village will see a similar increase again. If the millage doesn't pass, there will be a significant increase.
Vailliencourt explained what this means for the Village: "There is no Plan B; if this doesn't pass, we expect costs to go up significantly. I think we would be forced to make a decision to somehow come up with a significant amount of additional money, or significantly reduce our coverage."
What would losing WCSO coverage in the Village of Manchester look like? Last year our deputies answered almost 2,000 calls for service and they are on track to reach the same number this year as well. If a community does not contract with them, the WCSO only answers "life or death" emergency calls–it does not respond for anything short of that. If the Village ceased contracting with WCSO, we would be dependent on the Michigan State Police for police protection. We can get an idea of what that would look like from the townships surrounding the village.
Sharon, Bridgewater, Manchester, and Freedom Townships do not contract with the WCSO. Vailliencourt stated that neither the current township supervisors nor any of the previous supervisors ever have felt that it was worth the expense. These townships rely on Michigan State Police coverage, and since the post north of Chelsea closed, this usually consists of a pair of officers, based out of Brighton, who may or may not even be in Washtenaw county at any given time. Response times to calls range from hours to days, and it is not uncommon to have them refuse to come out in person to investigate. The WCSO will respond to "life or death" situations in the four townships, and in those cases, often dispatches the deputy from the village. Vailliencourt explained that there are no regular patrols on our side of the county. If the village stops contracting with WCSO, the only real police presence in our corner of the county will be gone.
In contrast to the dire lack of police coverage in our section of the county, Ann Arbor has such a well-funded police department, the city has already decided what it will do with its percentage of the millage if the proposal passes–and it won't be on policing. They will be spending their percentage to increase affordable housing, fight climate change, and improve crosswalks. So in addition to the mental health improvements, if the millage passes, Ann Arbor gets electric cars for city officials and fancier crosswalks, while the Village of Manchester sees no change in police coverage and the Townships continue to receive the barest minimum. If the millage fails, Ann Arbor sees no change in police coverage, but Manchester could become a "police free zone."
Dexter Township is one of the other eight communities, in addition to Manchester Village, who contract with WCSO. Dexter Township's Supervisor, Harley B. Rider and sent out a letter to public officials throughout the county, with numbers calculated using the latest county taxable value data. In his letter, Rider stated, "This communication is not intended to denigrate the value of additional resources toward mental health. On the contrary, I personally believe that mental health is vastly under-funded. However, as I understand this proposed millage, the rural communities would once again be donor communities to the pet projects of those in the cities." As far as the ten communities, including all four of our townships, who neither contract with the WCSO or have their police departments, Rider added, "Essentially, those communities that don't have their own police departments and don't contract for law enforcement services with the Sheriff would be substantial donors to the seven communities that DO have their own police departments and in all likelihood, would get virtually nothing in return, as there is no assurance that any money or resources would be returned to those communities.
How much money would go from our Townships toward policing that they are unable to access? Bridgewater would generate $88,951 and of that, $56,039 would go toward WCSO and communities with their own police forces. Freedom would generate $120,531 and of that $75,935 would go toward WCSO and communities with their own police forces. Manchester Township would generate $182,515 and of that $114,985 would go toward WCSO and communities with their own police forces. Sharon would generate $92,806, and of that, $58,467 would go toward WCSO and communities with their own police forces.
With these numbers, it is not surprising that Sharon Township Supervisor Peter Psarouthakis is opposed to the millage, "I'm against paying for services in other areas that our tax payers in our township receive no benefit from. No one from the county can seem to explain why townships would be paying for police services, as proposed by the ballot language, in areas that receive no services from those police departments. I'm very disappointed with the county commission and our Sheriff for pursuing this."
If the millage passes, Manchester Village will be generating $60,572. Of that, $23,017 would go to the WCSO to cancel out the "subsidy" the county has been extending for the village's deputy coverage, and $15,143 will go to communities with their own police forces. In the face of the alternative, Vailliencourt supports the millage. She stated, "The bottom line is I support the millage because there absolutely is a need for community mental health and because we do not want to become a police-free zone out here. We can't take that risk."