Public Notice: MCS to receive sealed proposals on energy conservation improvements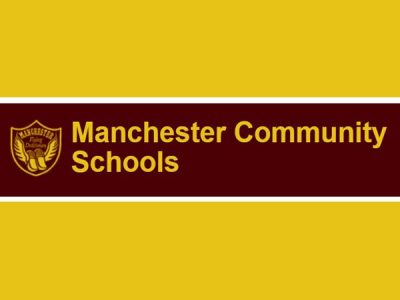 NOTICE IS HEREBY GIVEN THAT THE BOARD OF EDUCATION OF MANCHESTER COMMUNITY SCHOOLS WILL RECEIVE SEALED PROPOSALS FOR ENERGY CONSERVATION CAPITAL IMPROVEMENTS ON A PERFORMANCE CONTRACTING BASIS. ALL PROPOSALS MUST BE RECEIVED BY THE SCHOOL DISTRICT ON OR BEFORE 2:00 P.M. ON TUESDAY DECEMBER 14, 2017.
PLEASE SEND AND CLEARLY ADDRESS SEALED PROPOSALS TO:
Manchester Community Schools Attn: Superintendent
410 City Rd.
Manchester, Michigan 48158
SEALED PROPOSAL – ENERGY CONSERVATION IMPROVEMENTS
The School District will not consider or accept a Proposal received after the above-specified date and time for Proposal submission.
Beginning at 2:05 p.m. on Thursday December 14, 2017 at, 410 City Rd. Manchester, Michigan 48158, the School District, acting by its designee, will publicly open and read all timely received Proposals. The School District reserves the right to waive any irregularity or informality in its Request for Proposals ("RFP") process, to reject any or all Proposals, and to accept the Proposal or Proposals which the School District determines will perform in the School District's best interests and will be the most responsible bidder as required by law.
Each Proposal shall be accompanied by a sworn and notarized statement disclosing any familial relationship that exists between the owner or any employee of the firm submitting the bid and the Superintendent of the School District or any member of the Board of Education. Each Proposal shall also be accompanied by a sworn and notarized statement certifying that the contractor is not an Iran Linked Business. The School District will not accept a Proposal that does not include these sworn and notarized statements.
A mandatory pre-bid meeting will be held on Thursday November 9, 2017 at 10:00 a.m. at the Administration Building. Proposals are to be presented in accordance with the RFP specifications. Bidders shall provide bid security in an amount of not less than five percent (5%) of the proposed contract amount as set forth in the RFP. For a copy of the RFP, or more information, contact John Mooneyham, Maintenance/Building/Grounds Director, Manchester Community Schools (jmooneyham@mcs.k12.mi.us), 734-646-0931.