Manchester Dairy Queen raises $1,200 for CRC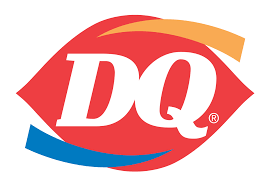 Manchester Dairy Queen's last day open for the season this year was Monday, October 23, and they decided all sales made that day would be donated to the Community Resource Center.
Although owners Jeff and Crystal Fahey did not have high hopes for the fundraiser because of the cold rainy weather, the turnout was surprising and they raised $1,200. Crystal Fahey presented the check to Laura Seyfried and Anita Herman, the director and president of the Community Resource Center last Friday. She explained that she found the generosity of the customers  overwhelming, and that people were putting $10's and $20's in the tip jar.
"I didn't know so many people in Manchester owned rain coats," she stated.