Manchester District Library November events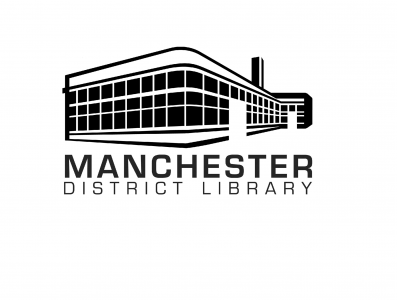 submitted by the Manchester District Library
Weekly In-Stitches Crafting Group: Wednesdays, November 1, 8, 15, & 29, 2017; 6:30pm-7:30pm
This weekly program is for anyone who would like to drop in and work on a crafting project in the company of other dedicated and knowledgeable crafters. Most of the group knits, so if you are a beginning knitter and need help, there is someone available to answer questions. There are also attendees who quilt, crochet, embroider, do needlework, and so on — and they are always happy to welcome new people. This free program does not require registration.
Food for Fines: Sunday November 5 – Sunday November 19, 2017
Help local families in need AND pay off your library fines. It's a win-win for everyone! Receive a $0.50 credit against fines for every shelf-stable item donated, up to a maximum of $5.00 per library card. Expired items not accepted. All food items will be given to the CRC. Contact the CRC for additional information.
Weekly Adult Coloring Hour: Tuesdays, November 7, 14, 21, & 28, 2017; 6:30-7:30 pm
Every week on Tuesday evening, the Library hosts a coloring hour for adults. Coloring has been shown to reduce stress, so you can see this as a form of meditation. All materials needed are supplied by the Library. This program is free; no registration is required; and adults of all ages are welcome to attend.
Tea Time: Tuesday, November 7, 2017; 2-3 pm
Join the Library for its monthly tea time on November 7th. The Library will be serving tea and sweets in its adult seating area. Sit and participate in light conversation with fellow tea-drinkers, or enjoy your refreshments elsewhere in the Library. This program is free and open to all.
Friends of the Library Book Sale: Saturday, November 11 (10 am-2 pm) – Sunday, November 12 (1-5 pm)
Stock up on books for the winter! Come on in and grab up some great deals at the first annual Friends' book sale. Items to be sold include adult, children's, and teen's fiction and non-fiction books, audio books, VHS movies, and more.
Monthly Book Club Discussion: Wednesday, November 15, 2017; 7-8 pm
November's selection is "A Sand County Almanac and Sketches Here and There" by Aldo Leopold. The group will be discussing this book on the 15th from 7-8pm. Copies of this book are available for checkout at the library ahead of time. This free program does not require registration.
Family Search Lock-In: Saturday, November 18, 2017 2-5 pm
Looking for information about your family? The library offers a special time to genealogy researchers, and free access (via our computers or your own) to both Ancestry.com and Familysearch.org's digital documents.
Monthly Movie Showing: Friday, November 24, 2017; 3:30pm
The Library's free monthly movie showing will take place at 3:30 pm on November 24th in the Village Room (1 floor below Library). Attendees will be watching 1947's "Miracle on 34th Street" (not rated). Public is welcome; no registration required. Free popcorn provided.
Monthly Board Meeting: Monday, November 27, 2017; 7-8 pm

The Library Board of Trustees' monthly Board Meeting will be held on Monday, November 27th from 7-8 pm in the Village of Manchester Council Chambers (1 floor below the Library). The public is welcome to attend.
Holiday Local Art Display/Show: Monday, November 27, 2017 – Saturday, December 30
Through the month of November, the Library will be hosting the works of a number of local artists/crafters. Among the items to be displayed: jewelry, photographs, holiday decorations, hand-crafted pottery, note cards, and fine art paintings. Many, but not all, will be available for purchase.
OTHER ANNOUNCEMENTS
Library Closing Early on Wednesday, November 22, 2017 at 6 pm
The Library will be closing 2 hours early on Wednesday, November 22 at 6 pm. The Library will re-open at 10 am on Friday, November 24. Our three book drop boxes will remain open for returns.