Two Washtenaw County Conservation District director positions coming up for election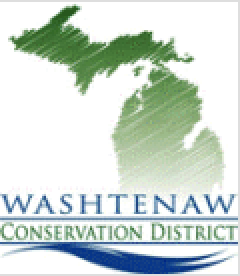 If you are concerned about erosion, water quality, forestry or other conservation  issues, then consider running for a Conservation District Director position. Two Director positions will be elected at the Washtenaw County Conservation District annual meeting, January 18, 2018 to serve a four-year term.
What do Conservation District Directors do? Conservation District Directors are locally elected public officials, responsible for the operation and management of the Conservation District. Directors develop policy, plans and programs which are carried out by district staff and other resource personnel, to assist local landowners with the management of their natural resources. Directors meet monthly; meet with elected officials to discuss District programs and funding needs; and represent the District at meetings of other organizations. Directors are not paid, but receive compensation for expenses related to attending meetings and other activities of the District.
Who can be a Director? Any resident of Washtenaw County who can vote in general elections is eligible to be a District Director. Interest in, and awareness of local conservation issues is important, and a desire to serve.
Director candidates must file a nominating petition, signed by at least five Washtenaw County residents, at least 60 days prior to the District annual meeting. Petitions are available from the Conservation District office and must be returned by November 20, 2017.
For additional information about the position of Conservation District Director or to obtain a nominating petition, contact the District Manager Ben Beaman at: (734) 205-0538 or e-mail: ben.beaman@macd.org . The Washtenaw County Conservation District is a local unit of state government, assisting private landowners, businesses and others, with management of their natural resources in Washtenaw County. The District works cooperatively with the USDA Natural Resources Conservation Service (NRCS). This District is an equal opportunity provider and employer.
Information on the Conservation District is available on the internet at the following website: www.washtenawcd.org