Election results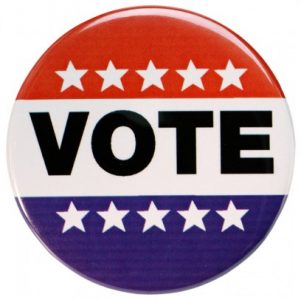 Last Tuesday, voters turned out at the polls throughout the county to vote on multiple proposals. While overall voter turnout in Washtenaw County was about 18.5%, Manchester (township including village) had about 21% turnout (820 voters), Freedom had about 23% turnout (277 voters), Sharon had about 27% turnout (405 voters) and Bridgewater had about 20% turnout (270 voters).
One of the proposals voted on throughout Washtenaw County was the special education millage renewal request from WISD. This proposal passed countywide by about 74% to 26%. Likewise, it passed easily in Manchester by about 62% to 38%. It passed in Freedom and Sharon with narrower margins–in Freedom by about 51% to about 49% and in Sharon, about 51% to 49%. The proposal failed in Bridgewater by about 51% to 49%. Bridgewater was joined in voting "no" only by Northfield Township precinct 2 & Augusta Township precinct 3.
The county's controversial Proposal 1 on the community mental health and public safety preservation millage passed countywide, about 64% "yes" to about 36% "no," but failed in all four Manchester area townships. The vote in Freedom was about 65% "no" to abut 35% "yes." The vote in Sharon was about 65.5% "no" to about 34.5% "yes." The vote in Bridgewater was about 64.5% "no" to 35.5% "yes." The vote was closer in Manchester, with about 52% voting "no" to about 48% voting "yes." The closer vote in Manchester Township may have been due to the inclusion of the Village, which contracts for deputies with the Sheriff Department. County sources had stated that they would significantly raise deputy fees if this millage did not pass.
Sharon Township Fire protection & EMS service renewal proposal passed by about 82% yes to 18% "no."
Saline Schools had two proposals on the ballot for voters in Freedom and Bridgewater Townships who live within that school district. Both passed overall, but failed among Freedom and Bridgewater voters. The Sinking Fund proposal was voted against in Freedom 17 votes to 4 votes and in Bridgewater 24 votes to 14 votes. The recreation and playgrounds millage proposal was voted against in Freedom 16 votes to 4 votes and in Bridgewater 27 votes to 11 votes.