Historic local cookbooks available at the library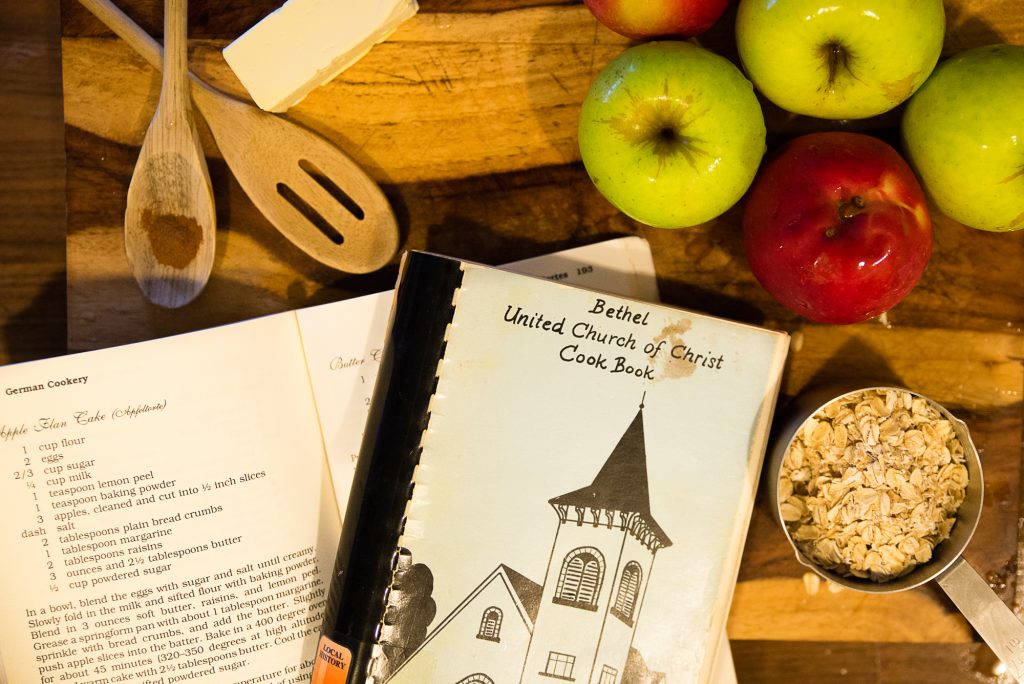 by Tamara Denby, Claire Reck Local History Room Volunteer
It's hard to believe Thanksgiving is right around the corner. Maybe it's the unseasonably warm weather we had this fall, but it seems like I blinked and autumn is almost over.
In November, my thoughts turn to the holidays … and, most importantly, to food. Maybe it's just me, or my inner cave-woman thinking she needs to stock up fuel for the winter, but I find myself cooking and eating more. And, of course, I don't want to eat the same things I've eaten all summer. I want rich, decadent, and savory dishes in the fall. Something that'll "stick to the ribs," as my grandmother used to say.
If you're with me, then I'm guessing you're in the mood for some new recipes. While it's easy to go online and find recipes, most of them using ingredients that you can find easily at your local big box grocery chain, sometimes it's fun to try something different. Something old. Time tested.
Are you nodding your head?
Have I got a treat for you, then.
Your Manchester District Library has a very special collection of local Michigan and German cookbooks. And–great news for you!–they are available for checkout. Maybe you're in the mood for some Krautrouladen (The Best of My Grandmother's German Cookery, p. 122), or your family would love some Oven-Fried Chicken with Honey Butter Sauce (Honey Recipes, p. 12) for dinner, or perhaps you're hunting down your neighbor's famous Strawberry Pie recipe (Sharon Church Cook Book, p 97). We have those scrumptious recipes and many more!
I welcome you to come in and take a look at our collection, featured in the Local History Room on the second floor. Check out a book, and take a delicious trip back in time …