CRC & Library Thanksgiving week hours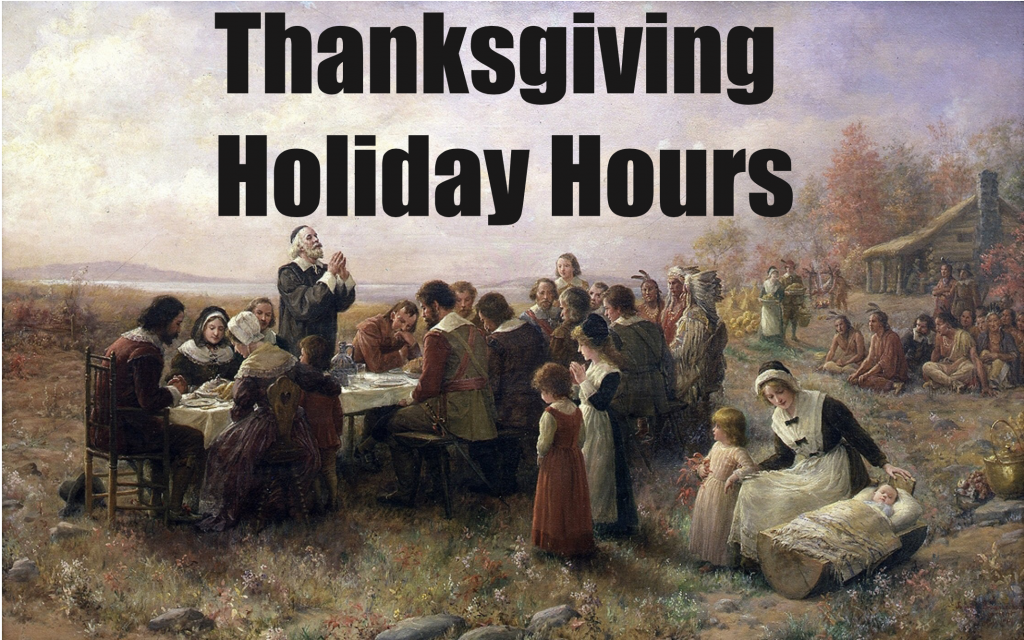 The Manchester District Library will have regular hours Monday and Tuesday and will be closing at 6 pm on Wednesday, November 22. Drop boxes will remain open. The library will re-open on Friday, November 24 at 10 am.
The Community Resource Center will be open on Monday, November 20 from 1-4 pm and Tuesday, November 21 from 9 am-noon and 1-4 pm. It will be closed Wednesday – Friday (same as Manchester community Schools). It will reopen Monday, November 27 at 1 pm.